RUSTY SHIPP RELEASE MOST ECLECTIC SONG YET: "ANGEL AQUARIUM"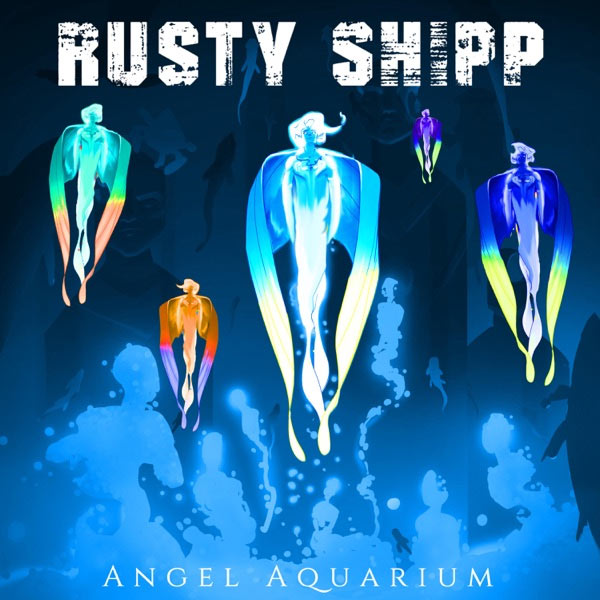 NEWS SOURCE: Rusty Shipp
May 5, 2022
"Angel Aquarium" sets Rusty Shipp onto uncharted seas by adding reggae and ska to their usual Nautical Rock 'n Roll formula of surf, grunge and punk, making it their most eclectic song yet, like the perfect synthesis of Sublime, Weezer, Nirvana and The Beatles. The single is taken from the larger story of the upcoming concept album 'Dark Side of the Ocean,' which is being released song by song in 2022.
"Nice to know we're not the only beings upon the sea.
Impossible to be alone in such great company.
Angels in aquariums.
I can join the party just as soon as I believe."
- Chorus lyrics of "Angel Aquarium"
Lyrically, the song experiments with rhythmically-bouncy, tongue-twister lyrics reminiscent of John Lennon, and revolves around the concept album's story of underwater angels that collect drowned sailor souls, holding them in underwater purgatory until Judgment Day. But while the lyrics paint an illustration for one fictitious chapter taken from the larger concept album, they also dive deeper into direct application for the listeners, driving home the concept that we are in the company of friendly angels, surrounding us at all times, and we never have to feel alone.
Past Accolades: "Bottom of the Barrel," the first single from the upcoming album, broke through the Top 25 list on Christian Music Weekly's Rock chart and rose to #8; it was also added to RadioU's Top 10 Most Wanted Songs (per listener requests). The music video premiered exclusively for an early release on CCM Magazine and on the CCM Magazine weekly newsletter, and was added to RadioU TV. To promote the single, the band did many interviews for radio and online publications (RadioU, Effect Radio, 102.9FM The Buzz--Nashville's Rock station, and more).
Rusty Shipp is a Nashville-based hard rock band that combines Beatlesque melodies, surf and grunge riffs, and philosophical lyrics to create what they call Nautical Rock 'n' Roll.
RUSTY SHIPP
Angel Aquarium (single)
RELEASE DATE
May 5th, 2022
CREDITS
Produced & Engineered by Stephen Leiweke at Yackland Studio in Nashville, TN.
Mastered by Alex McCollough with True East Mastering.
FOR FANS OF
Sublime
Weezer
Nirvana
The Beatles
WEBLINKS/SOCIALS
###
For more info on Rusty Shipp, visit the JFH Indie Artists Database.