Contemporary Gospel Singer-Songwriter LENA BYRD MILES Releases Her Powerful New Single, "W.O.W. (Walk On Water)"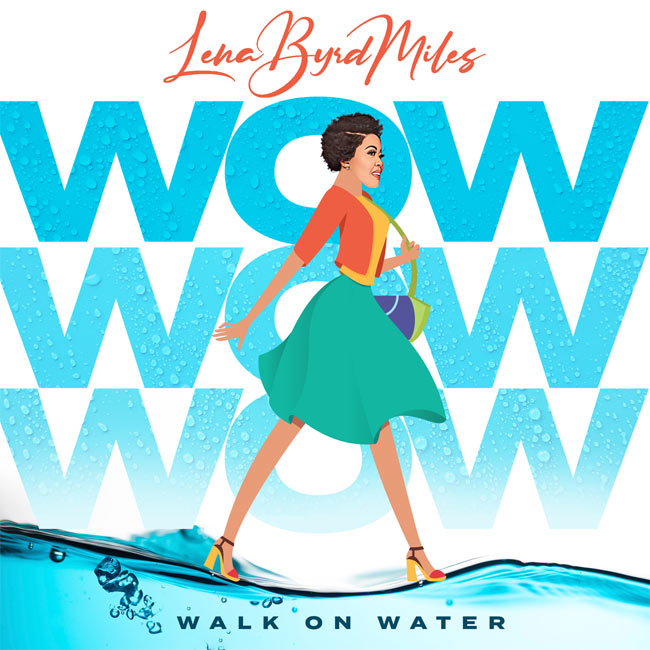 NEWS SOURCE: 2R's
May 6, 2022
The encouraging new single, "W.O.W. (Walk On Water)" from singer-songwriter, LENA BYRD MILES. "W.O.W. (Walk On Water)" is available on all streaming platforms now via the My Block Inc./SRG-ILS Group label imprint.
"W.O.W. (Walk On Water)" was written by Lena Byrd Miles, Warryn Campbell and Eric Dawkins and produced by Warryn Campbell for My Block Inc. "Walk On Water, is to step out of your own way; letting fears, pride, excuses, and lies we tell ourselves bagged up in that "stinking thinking" space go and choosing to step into BIG faith mode," shares Lena. "It is walking by faith, letting the Lord lead, while doing what's necessary to carry out your purpose and accomplishing all God ordained for you to do," she adds. "W.O.W." is the third single lifted from Lena's upcoming album, due later this summer.
(AUDIO LINK) "W.O.W. (WALK ON WATER)" by LENA BYRD MILES
ABOUT LENA BYRD MILES
One of the most sought-after vocalists in contemporary gospel, Lena's soulful and extraordinary vocal prowess has caught the attention of musicians and artists alike.
Her gift has opened many doors. She has shared the stage with such luminaries as Tye Tribbett, Lalah Hathaway, Deitrick Haddon, Dorinda, John P. Kee, Doobie Powell, the late Thomas "TC" Clay, and more. And she was privileged to sing with the legendary Edwin Hawkins as part of the New Edwin Hawkins Singers—where it all began. More than an artist, Lena is a wife, daughter, sister, friend, and licensed hairstylist with a unique ability to connect with people. Her innate comedic prowess and infectious laugh draw you in, but her compassion for mankind will cause you to appreciate her heart.
By taking the torch of the legendary Hawkins family, Lena is continuing the journey of the rich heritage of Gospel music by representing the new sound of the Bay.
CONNECT WITH LENA BYRD MILES.:
Facebook: The Lena Byrd Miles
Instagram: @LenaByrdMiles
Twitter: @LenaByrdMiles
YouTube: @MyBlockInc
###