LOCAL SOUND RELEASE EP INSPIRED BY HOUSE CHURCH MOVEMENT
"To The King" is saturated with the nearness of community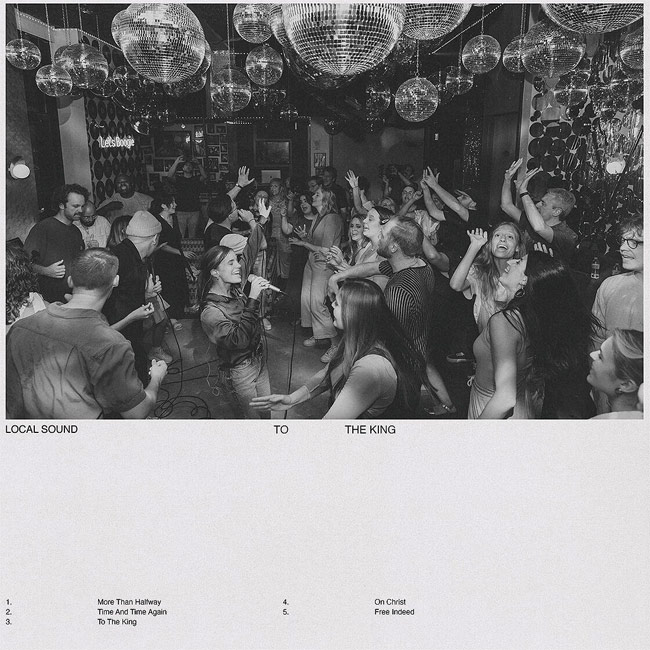 NEWS SOURCE: Integrity Music / Merge PR
May 13, 2022
13 May 2022 – Nashville, TN – 'To The King' came together as an expression of the heart of Local Sound's home church movement, MyLocal. Sitting together in each other's houses week by week, studying scripture and sharing life together, sparked inspiration to write worshipful responses to God's faithfulness from everyone's stories. Local Sound's music is saturated with the nearness of their community, instilling a sense of belonging into the family of God through each song. 'To The King' features intimate prayers that have had the time to be nurtured into songs over the turbulence of the last two years. Each song on 'To The King' - from the funk-infused title track to the slower-paced song 'On Christ' - has a different feeling and a unique response as a representation of the countless ways that Local Sound see God at work in their lives as a band and as a church. The new project from the Nashville-based collective is a call to go beyond listening and to participate in the act of worship. Local Sound's hope is to bring listeners closer to Jesus through these tunes.
Local Sound is a movement born from within the Nashville-based house church movement, MyLocal. Beyond a band, Local Sound are culture creators, using art and community to build God's Kingdom in today's society. The "local" within Local Sound speaks to the roots of who they are, fully backing God's dream of "the local Church" and believing that God - the original culture Creator - has designed the local Church to immerse the world in His eternal culture. The "sound" is a reflection of their heart to unite the word of God with highly energetic and innovative music that reaches society. Passionate by a call to spread the gospel through relevant and inspiring message-driven tunes, Local Sound express the joy found in a life fully devoted to Christ and the realization of His deep love song by song.
Integrity Music is part of the David C. Cook family, a nonprofit global resource provider serving the Church with life-transforming materials. With offices in both the U.S. and the U.K., Nashville, Tennessee and Brighton, East Sussex, Integrity Music is committed to taking songs of substance to the local church and its leaders around the world. Integrity publishes many of the top songs in the Church, including "Great Are You Lord," "Revelation Song," "Open The Eyes Of My Heart," "In Christ Alone," "10,000 Reasons," "Here I Am To Worship," "The Lion And The Lamb," "Great I Am," and "We Believe," among others. Integrity Music artists include Matt Redman, Lincoln Brewster, Darlene Zschech, Leeland, William McDowell, Paul Baloche, David and Nicole Binion, Sandra McCracken, Nashville Life Music, Selah, Thrive Worship, Local Sound, Sarah Kroger, Kees Kraeynoord, ICF Worship, InSalvation, Phil Thompson, Village Lights, Tim Timmons, Mission House, among others. Additional information is available at
integritymusic.com
###
For more info on Local Sound, visit the JFH Artists Database.