iNTELLECT Drops Remix to 2021's "Manifest"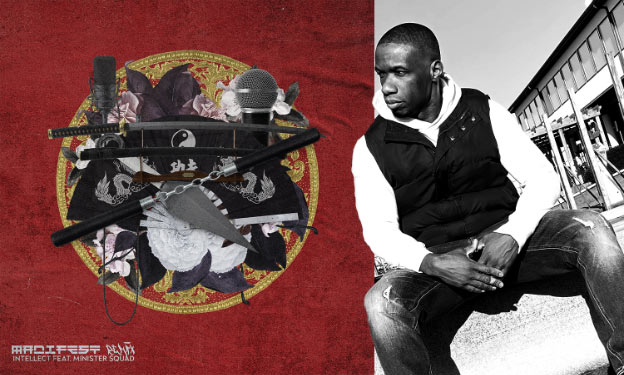 NEWS SOURCE: FiveTwenty Collective
May 20, 2022
Toledo, OH - man-i-fest [verb]: display or show (a quality or feeling) by one's acts or appearance; demonstrate. Ohio emcee iNTELLECT is never one to keep hidden the motivation that drives his creativity. In the world of Christian rap, where motives can be questioned on a daily basis, transparency is key. It is not enough to claim what you're about, you have to be willing to demonstrate that you live out the new life found in Christ.
iNTELLECT, and fellow Christian rap artist Minister Squad, released the original version of "Manifest" in 2021. Today, the overhauled Manifest Remix hits digital streaming platforms with a re-imagined sonic backdrop that highlights the elite lyricism on display from it's predecessor.
"I wanted to give the song a different vibe," explained iNTELLECT. "The remix definitely takes the song to the next level."
Featuring a beautiful blend of boom bap and carefully selected sampling, the remix holds the essence of the original record while infusing it with a new energy. "New life, new sight, work in progress/ What God manifests is what the world detests…those lines are the foundation of the song," shares iNTELLECT. "It starts with the work that God is doing in us and that work becomes obvious to others as we live the way God intended us to live."
For the latest from iNTELLECT:Instagram | Facebook | Linktree
Record Details
Title: Manifest Remix
Artist: iNTELLECT
Release Date: May 20, 2022
Feature: Minister Squad
Production: F-Plus
Engineering: iNTELLECT
About iNTELLECT
With a distinct flow, iNTELLECT has used his gift to spread the message of salvation through faith in Jesus Christ to areas throughout the Midwest. Drawing his inspiration from the Gospel and life experience, iNTELLECT combines biblically sound doctrine with hip hop beats.
"Being that I grew up in a home with a Christian mother and an alcoholic father, my mother has been one of the most influential persons in my life. I watched how she constantly prayed for my father (who eventually came to salvation before his death) and I became a firsthand witness on how faith and prayer can change the direst of situations. I watched how she studied the Word of God and how she passionately lived the Christian life while I was growing up. Even though at times I had strayed away from the path, she always told me that God had a plan for my life. Her influence has helped me see the importance of not only living a life of integrity but also to present myself to God as one approved, a worker who does not need to be ashamed and who correctly handles the word of truth (2 Tim. 2:15)."
Music and the Message have always been a passion for iNTELLECT. "I've always loved hip hop music; the beats, the lyrics, the whole nine. But at the end of the day, if it's not God-inspired, it's powerless." And recognizing the call to share his faith, iNTELLECT continues to use his talents and gifts to reach a lost generation.
###