We The Kingdom Shares Message of Hope with "Miracle Power," Out Today (5.27)
Debut Single from Forthcoming Studio Album Due Later This Year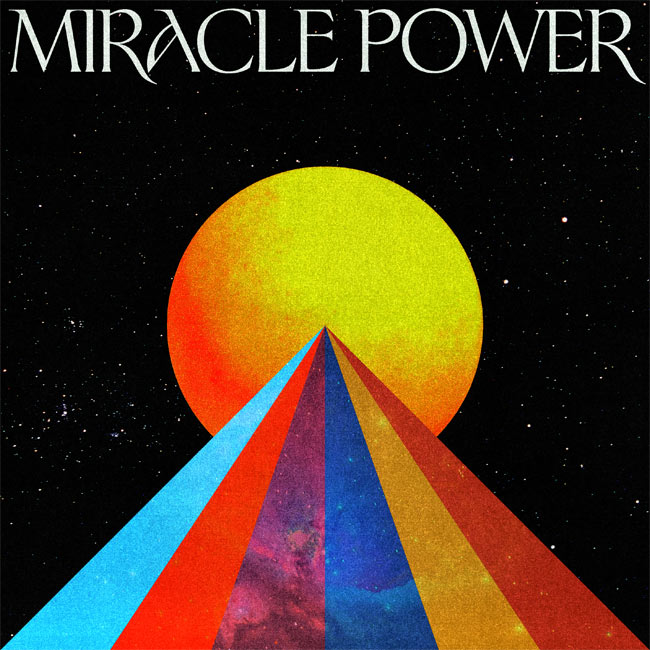 NEWS SOURCE: Shore Fire Media
May 27, 2022
Two-time GRAMMY-nominated group We The Kingdom's new single "Miracle Power" is out today (5.27). Marking their harmonious return to the studio and serving as the first peek into their sophomore album, the track is an inspiring message to all those who are struggling – help is never too far away.
LISTEN TO "MIRACLE POWER" HERE
"As the opening line says, 'This one's for the lost and lonely.' It's a song for everyone because at the end of the day, we've all felt that way at some point in our lives," We The Kingdom shares. "Miracles have a beautiful way of restoring childlike wonder back into the hearts of all of us. They leave you awestruck in a way nothing else can, and with 'Miracle Power,' our hope is that each ear that hears this song will let faith rise up and these lyrics sink in a bit deeper with each listen."
The multi-generational group has been on tour opening for Casting Crowns, and earlier this year, they made their Grand Ole Opry debut. They are set to join Crowder's 'My People Tour' next month and will perform at fairs and festivals through the summer.
Named Contemporary Christian Artist of the Year at the 2021 Dove Awards, We The Kingdom is comprised of brothers Ed Cash and Scott Cash, Ed's children Franni Rae Cash Cain and Martin Cash, and close family friend Andrew Bergthold, who all came together as musicians during a life-changing Young Life experience. Since making their debut in 2018, the group has garnered continuous praise, earning their very first RIAA-certified GOLD Single for 'Holy Water, the group's first No.1 hit.
Fans can keep up with We The Kingdom and purchase tickets to upcoming shows by visiting wethekingdom.com.
We The Kingdom Upcoming Tour Dates:
Thu., June 9 | The Wharf Amphitheater | Orange Beach, AL*
Fri., June 10 | Brandon Amphitheater | Brandon, MS*
Sat., June 11 | Albany Civic Center | Albany, GA*
Fri., June 17 | Sand Mountain Amphitheater | Albertville, AL*
Sat., June 18 | White Oak Amphitheatre | Greensboro, NC*
Sun., June 19 | Atlantic Union Bank Pavilion | Portsmouth, VA*
Thu., June 23 | First Security Amphitheater | Little Rock, AR*
Sat., June 25 | Round Rock Amphitheater | Round Rock, TX*
Sun., June 26 | Ford Pavilion | Beaumont, TX*
Wed., June 29 | Creation Fest 2022 | Shirleysburg, PA
Sun., July 3 | 4th of July Fest 2022 | Madisonville, KY
Thu., July 7 | Lifest 2022 | Oshkosh, WI
Fri., July 8 | Big Ticket Fest 2022 | Gaylord, MI
Sun., July 17 | Alive Fest 2022 | Mineral City, OH
Mon., July 25 | All This Future Tour | Scranton, PA
Tue., July 26 | All This Future Tour | Bridgeport, CT
Mon., Aug. 1 | Ohio State Fair 2022 | Columbus, OH
Fri., Aug. 5 | Soul Fest 2022 | Gilford, NH
Sun., Aug. 7 | The Fest 2022 | Wickliffe, OH
Mon., Aug. 8 | Wisconsin State Fair 2022 | West Allis, WI
Sun., Aug. 14 | Colorado Rockies Faith Day 2022 | Denver, CO
Sat., Sep. 24 | Favored Women 2022 | Gatlinburg, TN
*Opening for Crowder's 'My People Tour'
###
For more info on We The Kingdom, visit the JFH Artists Database.