WILLIAM MCDOWELL INTRODUCES LIVE VIDEO OF 'STILL MOVING' ALONGSIDE HEALING TESTIMONIES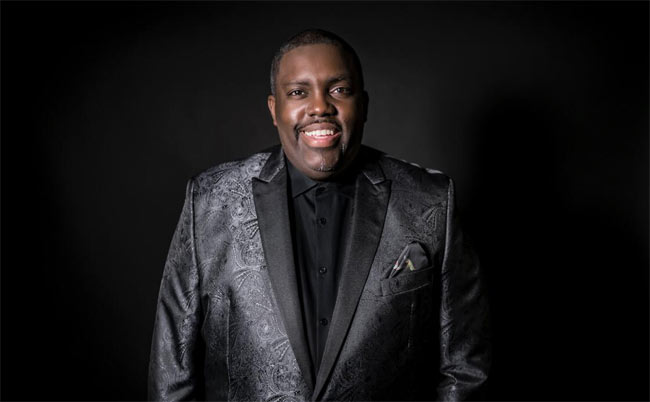 NEWS SOURCE: Integrity Music
June 10, 2022
10 June 2022 – Nashville, TN – GRAMMY®-nominated, GMA Dove Award®-winning and Stellar Award-winning worship leader and pastor William McDowell releases exclusive live video of 'Still Moving' captured live at the last Habitation conference. The song, which featured on McDowell's 2018 album 'The Cry', is the testimony of William McDowell's church, Deeper Fellowship Church. For a few years now, the church has been experiencing a new velocity of the miraculous and 'Still Moving' puts to melody what God has been doing in this place and with these people. The song remains one of the most powerful moments of the night when 'The Cry', was recorded, as members of Deeper Fellowship came on stage to share their testimony of healing – from a woman who was paralyzed and now walks to an entire family who contracted a life-threatening amoeba and were immediately healed, and a heart condition disappearing through the power of prayer. These are just three of the hundreds of miraculous stories coming out of that community. The live video captures how McDowell weaves stories of God's intervention in people's lives with the song, powerfully declaring that God is "still moving/still proving just how great He is!" William McDowell adds that for anyone coming to experience what the Lord continuing to do in the church community, "God would be your testimony. His presence has made a habitation there." The powerful context of this new live video raises faith and glorifies God. To date, Deeper Fellowship Church has recorded over 300 different healings and miracles and the revival doesn't seem to be slowing down. The congregation has grown from a group of 15 to more than 1,000 in just five years, and William McDowell is expectant as the church approaches Habitation 2022, the first conference since the pandemic! The new live video of 'Still Moving' and the many life-changing testimonies it contains is live today.
William McDowell, who serves as pastor of Orlando, Florida's Deeper Fellowship Church, previously released six critically-acclaimed albums – As We Worship, Arise, Withholding Nothing, Sounds Of Revival, Sounds Of Revival: Part 2, and The Cry – winning Dove and Stellar Awards and earning a GRAMMY nomination for his work. McDowell also has made numerous guest appearances on albums from artists representing a variety of music styles. His ability to cross generational, denominational, cultural and genre differences reflects his heart for people and his foundational ministry training.
Integrity Music is part of the David C. Cook family, a nonprofit global resource provider serving the Church with life-transforming materials. With offices in both the US and the UK, Nashville, Tennessee and Brighton, East Sussex, Integrity Music is committed to taking songs of substance to the local church and its leaders around the world. Integrity Music publishes many of the top songs in the Church, including "Great Are You Lord," "Revelation Song," "Open The Eyes Of My Heart," "In Christ Alone," "10,000 Reasons," "Here I Am To Worship," "The Lion And The Lamb," "Great I Am," and "We Believe," among others. Integrity Music artists include Matt Redman, Lincoln Brewster, Darlene Zschech, Leeland, William McDowell, Paul Baloche, David and Nicole Binion, Sandra McCracken, Nashville Life Music, Selah, Thrive Worship, Local Sound, Sarah Kroger, Kees Kraeynoord, ICF Worship, InSalvation, Phil Thompson, Village Lights, Tim Timmons, Mission House and many other. More information is available here.
###