BETHEL MUSIC'S JENN JOHNSON PROMOTED TO PRESIDENT/INTERIM CEO
LABEL EXPANDS OFFICES IN REDDING AND NASHVILLE WITH EXTENSIVE PROMOTIONS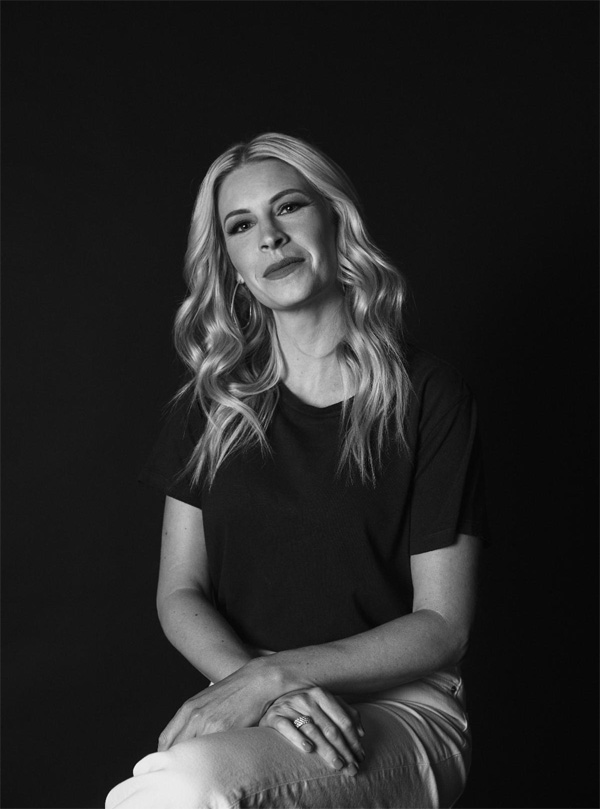 NEWS SOURCE: PFA Media
June 13, 2022
It is an exciting time over at Bethel Music as they announce multiple promotions and new hires designed to elevate the already internationally renowned label. Over the last few months, they have worked with their diverse talent to create a leadership team reflective of the future of Bethel Music. In a move that naturally presented itself, Jenn Johnson has been named President and Interim CEO of Bethel Music. She assumes the position after co-founding the label in 2001 with her husband Brian.
"I'm so fired up about the future of Bethel Music," shares Jenn. "We have such an incredible group of people joining us on this journey and pushing us to the next level. The new music that we are creating and the community surrounding it is the strongest it's been. This new era of Bethel Music has been so beautiful, and I am so excited to see what's in store."
In the Redding office, Katie Langenberg has spent the last few years as CFO after beginning at Bethel Music 11 years ago as a bookkeeper. Blake Citro has been with the company for 4 years and is the new Head of Events. New Head of Operations Vanessa Nulick has been with Bethel Music for 2 years and began as an Executive Assistant. After 7 years with Bethel Music, Balt Pazos is the new Head of Business Strategy. Finally, Eric Allen is now the Director of Creative Publishing after being with the label for 7 years.
In the Nashville office, Erica Boutwell has been named Head of Communications after beginning with Bethel Music as an Executive Assistant 3 years ago. Christian Ostrom returned to the label two years ago as the Creative Director and has now been with Bethel for 5 out of the last 7 years. A more recent hire, Adrian Thompson is the new Head of A&R having joined the label 9 months ago. Another new hire, Morgan Shirey joined Bethel Music 5 months ago as Marketing Director. To round out the Nashville office, Matt Lopez will be relocating this summer after 4 years based in Redding as the Director of Pub Admin & Digital Rights.

About Bethel Music
Bethel Music is a community of worshipers pursuing the presence of God and capturing fresh expressions of worship out of Redding, California. Bethel Music has grown from being a local church music ministry to a global outreach made up of a collective of songwriters, artists and musicians. Jenn Johnson, President of Bethel Music, co-founded the collective along with her husband Brian Johnson in 2001. Together Brian and Jenn raise up worshipers who take hold of their true identity and pursue intimacy with God above all else.
Bethel Music has released 15 corporate worship albums, each carrying a unique theme and expression of worship to inspire and unite the global church. The label has been nominated for 14 Dove Awards in 2019 alone, and awarded eight Dove Awards as a whole. Over the years they have contributed to multiple GRAMMY Nominations including Cory Asbury's "Reckless Love" in 2017 and Dante Bowe's "Voice of God" and "joyful" in 2022. "Reckless Love" also garnered an ASCAP Christian Award for "Song of the Year." In addition, the music label was awarded three other ASCAP Christian Awards including "Raise A Hallelujah" from their latest album VICTORY which reached Christian Radio's #1 single of the year, and "Stand in Your Love" reaching #2 on Billboard Christian radio charts. As a youthful label of 13 years, Bethel Music has broken records, ranking in CCLI's top 25 songs for several consecutive years. "This Is Amazing Grace" has ranked in the top 25 since 2014, "No Longer Slaves" since 2015, "The Lion and the Lamb" since 2016, "Reckless Love" appeared in the top 10 since 2018, with "Living Hope" following closely since 2018, and "Goodness to God" landing at No. 1 for most of 2021and off and on for 2022. Hitting its stride over the last year, Bethel Music has continually ranked at #6 in the top 10 radio market share.
Connect with Bethel Music:
###