Canyon Hills Worship Releases Radio Version Of "On and On"

Now available digitally everywhere.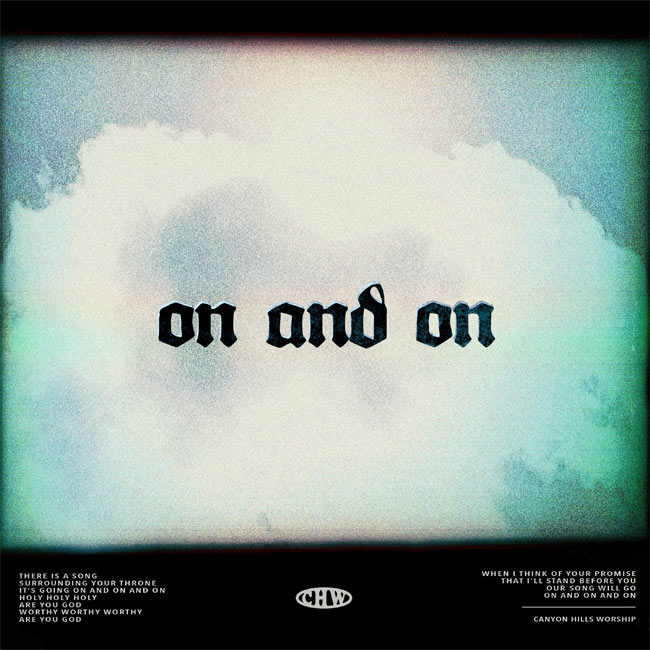 NEWS SOURCE: DREAM
June 24, 2022
Los Angeles, CA (June 2022) — Canyon Hills Worship releases the new radio version of their single "On and On" (DREAM Worship) today. The Seattle-based worship team teamed up with North Point Worship's Clay Finnesand and Brandon Coker to create a beautiful song about God's faithfulness. The radio version is also coupled with the original five minute plus original version of "On and On" in multitrack form. It is available at all digital retail and streaming outlets today.
"On and On" was recently sent out to radio and has garnered early success with stations like KCMS/Seattle, WA and WONU/Chicago, IL showing their early support. Now, with over 15 adds in 3 weeks, the group saw its first song debut on the Billboard National Airplay chart at #45. The group is eager to see the blessing of "On and On"'s message get to everyone.
"On and On" has also seen support from their retail community as it has been added to Spotify's New Music Friday Christian and WorshipNow playlists, editorial features on Apple Music, New Christian Music Now on Pandora and SOZO's Top Christian Hits.
Listen or Buy "On And On"
Connect with Canyon Hills Worship:
Website | Facebook | YouTube | Instagram
ABOUT CANYON HILLS WORSHIP:
Canyon Hills Worship exists to glorify God and encourage his church. The group is made up of worship leaders and songwriters from Canyon Hills Community Church in Seattle Washington. Their heart is to write music that inspires worshippers in the local church and stirs people's at- tention and affection towards Jesus.
ABOUT DREAM WORSHIP:
DREAM provides artists with a genuine approach to how real artist development should be done. By allowing for a partnership as a business model, DREAM artists empower themselves to develop and carry out a real vision for their lives as they affect other people's lives with their music and message. Incorporating social media, press, radio and touring, DREAM is helping its artists grow together as a family. DREAM was founded in 2008 and has grown into multiple labels and a publishing company.
###