REACH RECORDS EXECUTIVE & MUSIC PRODUCER, LASANNA 'ACE' HARRIS, TAKES BEHIND THE MUSIC AND INTO THE MUSIC OF LECRAE, ANDY MINEO, WANDE, HULVEY, AND MORE!
ACE'S COLLECTIVE, CARANDA CREATIVE, HAS NEW MUSIC FEATURING EARTHGANG FT. FUTURE, COZZ, AND MORE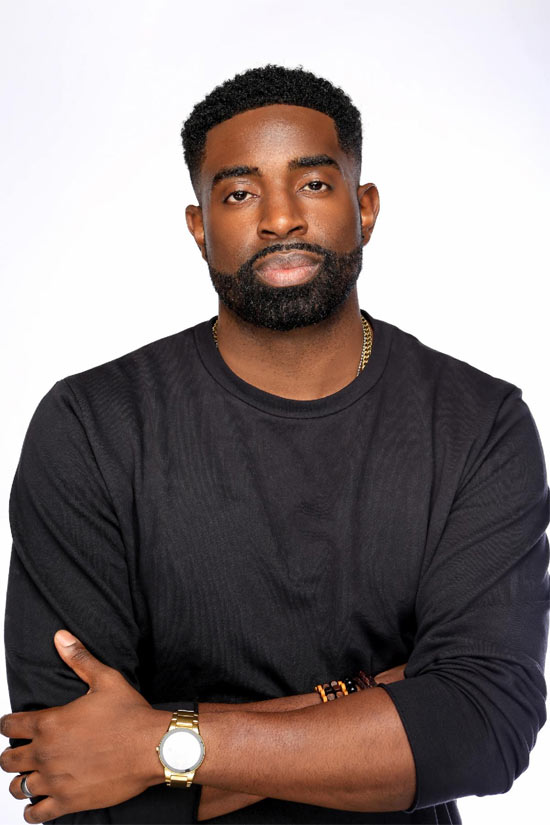 NEWS SOURCE: Jackie O & Co. LLC
July 1, 2022
If you pay attention to the interviews of any Reach Records' artist within the last decade, aside from artist, president & co-founder, Lecrae, another name usually comes up, Lasanna "ACE" Harris. A multi-platinum music producer and Vice President of A&R for the Atlanta based independent hip hop label, ACE, is also the CEO/co-founder of
Caranda Creative
, a music collective (also based in Atlanta) which specializes in production, management, and publishing.
As a label executive, ACE scouts talents, signs, produces, and oversees creative projects for their roster of artists including Lecrae, 1K Phew, Andy Mineo, Tedashii, Trip Lee, Wande, Hulvey, WHATUPRG, and more. As a music producer, he has topped the Billboard Charts producing hit singles for Lil Wayne, T.I. ft Chris Brown, Nicki Minaj, Meek Mill ft. Kendrick Lamar, and Koffee. In fact, he produced the title track for Koffee's debut album, Rapture (2019), which won a Grammy in the Best Reggae Album category at the 62nd Annual Grammy Awards.
Ace and Caranda Creative have several projects releasing in early 2022 including new music from all of Reach Records' artist, Earthgang feat. Future, Dreamville artists Cozz, Afro B, Baby Tate, and more. Caranda's music has been featured on ESPN, VH1, MTV, BET, Michelle Obama's Spotify playlist and more.
Born in Decatur, Georgia, Ace and raised by Liberian parents, Ace grew up listening to hip hop innovators like Timbaland, OutKast, Dungeon Family while also soaking up the sounds of afro beat, high life, and soca music that he was exposed to through his cultural background. Inspired by the African music and culture he grew up in, Ace has created and produced music with many artists in the Afro-beat genre and has a deep passion for African lifestyle, fashion, and culture.
As a nod to his African heritage and cultural background, in 2015, he released his dream project,
ATLiberia
, a project that highlighted new sounds and artists from Africa taking over the globe. The blend of Afrobeat rhythms mixed with Latin music, hip-hop, and trap that you hear recently coming from Reach Records makes sense as you learn more about man helping to reshape Reach Records music for global audiences. "In the music that is created for Reach Records and Caranda Creative, our goal is to create music that is global, that unites cultures, and blend genres in a way that reaches beyond borders."
Check out these recent A&R Corner segments as ACE takes you behind the boards for the Making of Andy Mineo & Lecrae's "Coming In Hot" and more. Follow him on socials everywhere
@Aceharrismusic

About Lasanna "Ace" Harris
A preacher's kid, Ace has a passion for curating music with a purposeful intention and message. He was introduced to Reach Records' co-founder, president, and artist, Lecrae, in 2010 and produced three songs on Lecrae's fourth studio album, Rehab, which was nominated for a Grammy Award in the Best Gospel Album and Anomaly. The album debuted at No. 1 on Billboard's Top 200 and Gospel charts marking the first time that any artist had ever topped both charts simultaneously. The album also won Rap/Hip-Hop Album of the Year at the 2015 GMA Dove Awards and Rap, Hip Hop Gospel CD of the Year at The Stellar Awards. The successful creative relationship with Lecrae led to Ace producing songs for the other artists on the Reach Records and led to a position as the label's Director of A&R in 2017. ACE's first music production credits were recorded under The Hipnotiks moniker, including music for R. City, K. Michelle, Rick Ross, and Young Dro.
About Caranda Creatives
In 2021, ACE formed Caranda Creative, a community of artists, producers, songwriters, and music executives based in Atlanta. "Caranda thrives at the intersection of art & commerce and was created to develop raw talent and export quality products with creative integrity. Ace and Caranda Creative have several projects released in early 2022 including new music from: Earthgang feat. Future, Dreamville artists Cozz, Davido, and more. Caranda's music has been featured on ESPN, VH1, MTV, BET, Michelle Obama's Spotify playlist and more.
###