MICHAEL DIXON'S "HOW ARE YOU HEALING?" ALBUM OUT NOW
PEAKS IN TOP 5 ON ITUNES TOP CHRISTIAN/GOSPEL TOP 200 DIGITAL ALBUMS CHART; TOP 100 ON ALL GENRE DIGITAL ALBUMS CHART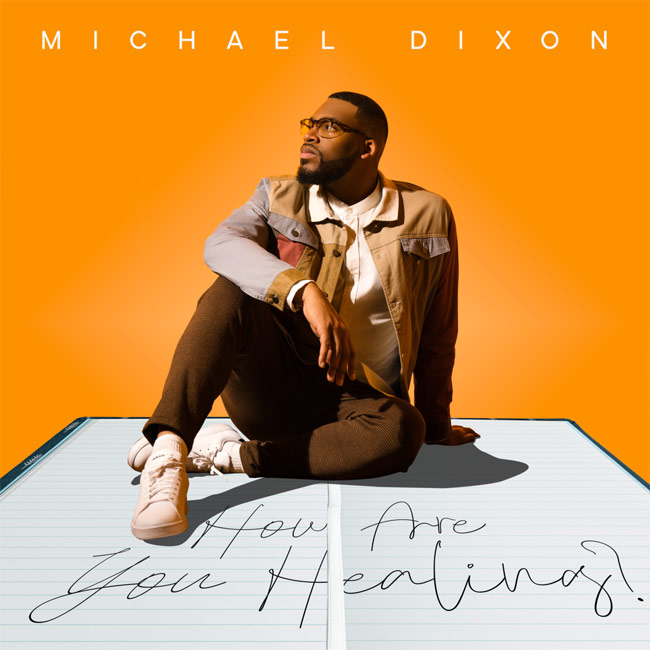 NEWS SOURCE: Hardy PR
July 8, 2022
HOUSTON, TX (July 8, 2022) - - Houston native and gospel recording artist and songwriter Michael Dixon's latest effort How Are You Healing? (VGNBae Music Group/MNRK Music Group/indiblu) is out now on all music retail outlets. Upon its release, the album landed in the top 5 on the iTunes Christian/Gospel Top 200 Digital Albums chart and peaked in the top 100 on its all-genre Top 200 Digital Albums chart.
The 12-song collection of songs is fueled by Michael's own struggles with mental health, and his therapy sessions, which he hopes begin to spark conversations across our community.
Download or stream How Are You Healing? : https://linktr.ee/Mikewritez
Watch "Orginal" music video here: https://youtu.be/N5G2b18PAug
"My therapist challenged me to start journaling, which inspired the title How Are you Healing," states Michael Dixon. "Every day I was tasked with writing about the steps I took toward healing for that day. Those journal entries became the songs on this album." "With this album, I hope to start the conversation around mental health in some circles and continue it in others. Healed people heal people."
Known for penning rousing ballads How Are You Healing? features songs like "Keeper" and "Here." Michael's lyrical prowess is showcased in the songs "Mistakes" and "Perception," and notable cameos on the project include singer and actress Christina Bell on "Be Alright," Kathy Taylor on "It Is Well", Nakitta Foxx (of Kurt Carr & The Kurt Carr Singers), and newcomer Tatiana Barnett on "Make A Way," Isaiah Templeton on "Looking Out For Me," and a poignant introduction from Pastor Dr. Timothy W Sloan.
About Michael Dixon:
An overcomer who's experienced losing his hearing in both ears due to an ear infection in 2012, which left him deaf for two years - Michael is grateful. As seen on Jamie Fox's hosted Beat Shazam, Michael Dixon got his start in the music industry professionally by doing studio background vocals, which developed into live background singing, working with an array of artists spanning genres including Yolanda Adams, Chris Tomlin, Lady Gaga, Reba McIntyre and Lyle Lovett to name a few and has written for Grammy-nominated artist Gene Moore. He also serves as one of the Worship Leaders at The Luke Church in Humble, TX.
Connect with Michael Dixon:
Instagram: @mikewritez | Twitter: @mikewritez | Facebook: /mikewritez
###