Munday Martin Releases Third Single for His Second Album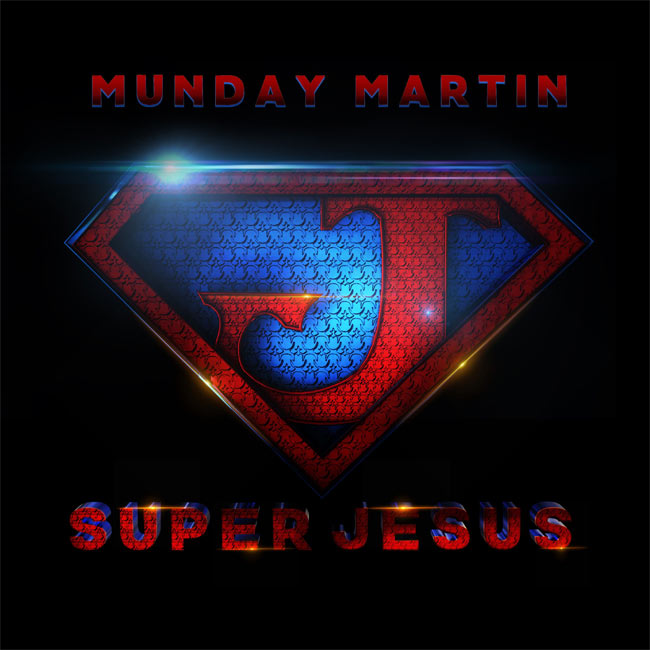 NEWS SOURCE: Munday Martin
July 15, 2022
Munday Martin has released "Super Jesus" his third single for a series of singles for his second album which will drop December 2022.
Munday Martin was promoted as the best up and coming artist in Nashville Tennessee by Nashville's biggest rock station recently, and without question is certainly making waves in the Christian and secular music industry with his retro rock vibe reminiscent of the 80s and 90s.
"Super Jesus" is a song I wrote one day on electric guitar singing in front of my two kids and my wife. The kids loved it and the melody was catchy enough to make it a quirky song that both adults and kids will love. I can see the kingdom of darkness trying to infiltrate the youth today and I wanted to offer a song that can point them to the light of Jesus Christ. An animation music video is in the works for it right now.
Producer John Mark Painter (DC Talk, The Grits, Steve Taylor, Fleming and John) added synthesizer ear candy that kids will love to make it a fun techno experience dipping our inspirations into "Devo" and "Men Without Hats." Post punk as it gets, the song, under two minutes long in the tradition of punk, gets the point across quickly.
Every town is in despair and the only one that can save the town and give you power to be free is Super Jesus. Prepare to smile! It's a bird, it's a plane, no, it's SUPER JESUS! Corny? Perhaps. But not to a child or one with a childlike heart. This song is Munday's kiss blown to the cheeks of Jesus with no shame saying "Thank you my Master for saving me in my youth at age 6 in Stamford Ct."
https://distrokid.com/hyperfollow/mundaymartin/super-jesus
###