Girder Music Offers FREE Legends of Rock CD -- Just Pay Shipping!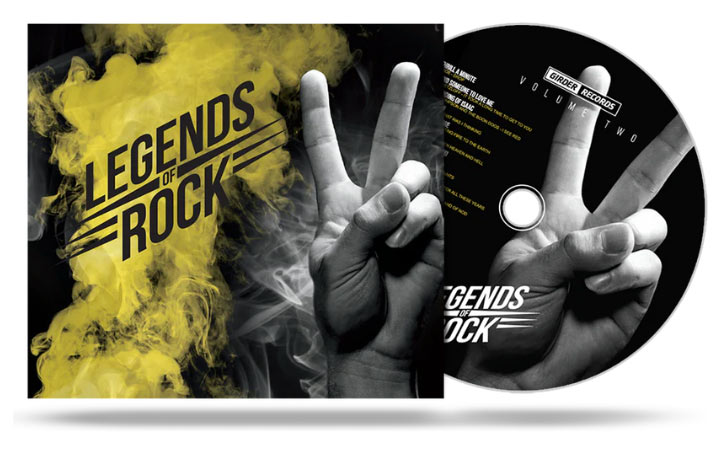 NEWS SOURCE: Girder Music / Jesusfreakhideout.com
July 25, 2022
Girder Music, an online Christian rock retailer that offers some exclusive re-pressings of some of the most classic albums in all of Christian music (like Petra, Bride, DeGarmo & Key, and more) is offering a brand new compilation absolutely free -- you just have to pay shipping. For $6.99, fans can grab the
Legends of Rock, Vol. 2
compilation for their very own. Check out their announcement below. Volume one of the compilation is also available for just $5.00.
From Girder Music: "If you don't like free music, do not click on this link. This is only for fans who want a free CD. If that is not you, I perfectly understand. Sometimes we can't have our cake and eat it too. Sometime's we simply can not have the best things in life. You will have to pay $6.99 for shipping in the US and a bit more elsewhere. You also can't combine it with other items unless you really like paying high shipping prices. Thanks for understanding this this all in fun and in not way was I meaning to hurt your sensitive little self. HAHA!!! I LOVE YOU GUYS... seriously. Thank you for all the support. Gosh you guys are the best customers ever. I sincerely mean that. thank you for all the kind emails you send the amazing product reviews you leave. I read every last one of them. I promise you I do."
Legends of Rock, Volume 2
Track List:
1. THRILL A MINUTE (BRIDE - DROP)
2. FOUND SOMEONE TO LOVE ME (ED RAETZLOFF - IT TOOK A LONG TIME TO GET TO YOU)
3. THE BINDING OF ISAAC (DALE THOMPSON AND THE BOON DOGS - I SEE RED
4. MOTH MAN (DISCIPLE - WHAT WAS I THINKING)
5. FLAMES OF FIRE (LEVITICUS - SETTING FIRE TO THE EARTH)
6. SHADOWS (REZ BAND - BETWEEN HEAVEN AND HELL)
7. I WANNA BE LIKE YOU (RICK CUA- KOO-AH)
8. I STILL BELIEVE (UNON OF SINNERS AND SAINTS)
9. GOOD DAYS MORNING (CRYSTAL CITY ROCKERS - AFTER ALL THESE YEARS)
10. SUPERNATURAL (MONSTERUS - ZEALOTS IN THE LAND OF NOD)
11. STEP BY STEP (DYNASTY - STEP BY STEP)
12. JUDAS KISS (PETRA - MORE POWER TO YA)
13. JERICHO (DEGARMO AND KEY - STRAIGHT ON)
14. LAMB OF GOD (BLOODGOOD - DANGEROUSLY CLOSE)
15. BROKEN PROMISES (RESURRECTION BAND - AWAITING YOUR REPLY)
Visit
GirderMusic.com
for more info and to check out their wide selection of rock releases!
###