1K PHEW Releases New Single & Video, Church House Trap House!
Available now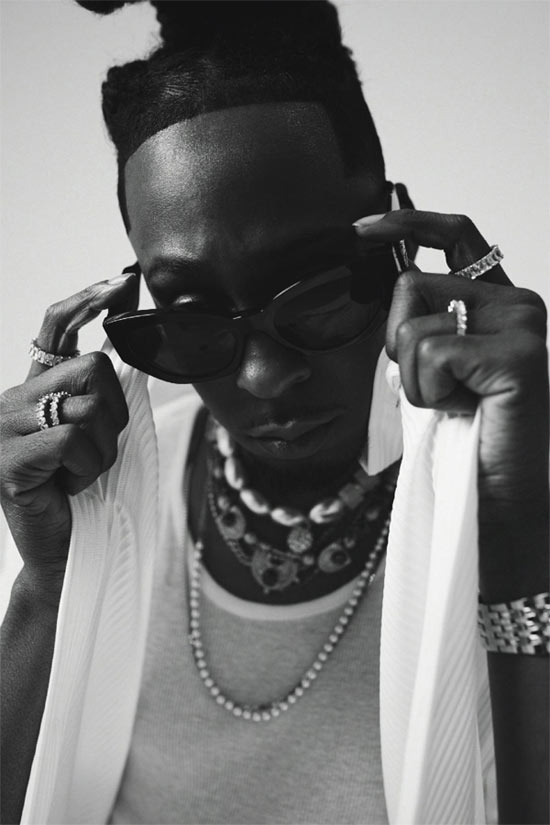 NEWS SOURCE: Jackie O & Co. LLC
August 12, 2022
Atlanta, GA (August 12, 2022) – "GOSPEL RAP IS BACK" affirms 1K Phew on the stage at the 37th Annual Stellar Awards after he and Reach Records label mate and mentor, Lecrae, were awarded Rap/Hip Hop Album of the Year for their collaborative album, No Church In A While.
While that album pushed the Atlanta rapper to new heights, landing him press hits from established hip-hop outlets to Christian culture blogs alike, his statement sounds more like an end-game prophecy than a release day promo.
While the debate continues about where CHH belongs in the culture, Phew is on to something. In fact, God has always been in hip-hop. There has always been a connection between the artform and the culture's belief in divine power. You hear it in the music of artists like DMX, Kanye West, Tupac, J. Cole, Chance The Rapper, Kendrick Lamar, Killer Mike, KB, Dee-1, and his label mates at Reach Records who include Lecrae, Trip Lee, Tedashii, 1K Phew, Wande, Hulvey, and WHATUPRG,
Ahead of his upcoming album, As I Am, 1K Phew is releasing a series of singles including, "Church House Trap House" ft 1K Pson and "The Offering." On "Church House Trap House," he rhymes, "I used to wonder why my uncle was in that kitchen where all them pots are/I used to wonder why my Pastor was in that room where all them glocks are!"
In the Church House Trap House music video directed by Caleb Seales and Jerrell Lamar, 1K visually takes you to the church which was right next to the trap house. "For me growing up, going to church meant seeing drug deals and shoot outs on the way. Sometimes these things would be happening at the same time service was going on. Because of that environment, I was exposed to a lot of "sin" in or around the church. I'm not saying it's good or bad, but it's my experience and a lot of others' as well. I don't think it's being talked about in Christian music, so I feel it's necessary to bring it up."
1K Phew's smooth delivery, swag, and evocative vocals have an infectious quality that is streetwise yet commercially viable. He is focused on a greater purpose which includes creating music that the holy and the hood can feel and relate to. "This new music is informational for the church, but healing for the streets," he explains. "If you come from the streets, you'll get it. But if you resonate more with the current Christian culture, you'll hopefully find context for those doing life outside the walls who wonder if God truly loves them as they are." For Phew and many of his peers, the Church being next door to the Trap House is not unusual. There was no separation from The Gospel and those who need The Word the most.
Follow 1K
Phew everywhere @1KPhew
About 1K Phew
Born and raised in Atlanta, GA, 1K Phew grew up with two praying parents who encouraged him. He had it better than some of his peers, yet he still found himself going down a destructive path as a teen. "It wasn't until I almost got shot one day that I decided to truly surrender my life to God and His plan. Every time I tried to do things my way, it didn't work out for me. That incident was a turning point for me.1K Phew's name comes from "being 1000% real and authentic, no matter what," he shares. They say keep it 100, but we keep it 1000. The older heads who I used to hang with in the A, called us younger ones, nephew, so the Phew part is short for nephew." shares 1K Phew. "I'm just a young kid from Atlanta with something to say," he confesses. "I just want to share my life through this music. My message is faith and hope. The story I'm telling is how I overcame my obstacles. You can't force anybody to follow your way, but you can keep it 1000, let your light shine, and watch them come to you."
About Reach Records
Reach Records is an Atlanta based independent hip-hop label founded in 2004 by Lecrae and Ben Washer. Long before acclaim, awards, plaques, chart positioning, and radio play, the two started the label because they both love hip-hop and Jesus. Reach Records was launched with no strategy, no funds, no big players, but they made big moves! Today Reach Records is a trailblazing label with a roster of nearly 10 artists and a staff of 20 who are unashamed about sharing their faith and passionate about hip-hop. Reach Records is committed to building a movement that combines faith with music and popular culture.
###
For more info on 1K Phew, visit the JFH Artists Database.