MARCUS JORDAN REACHES THE TOP 15 ON BILLBOARD GOSPEL AIRPLAY CHART WITH "CALL ON THE NAME"
CONCEPT MUSIC VIDEO FOR "CALL ON THE NAME" COMING SOON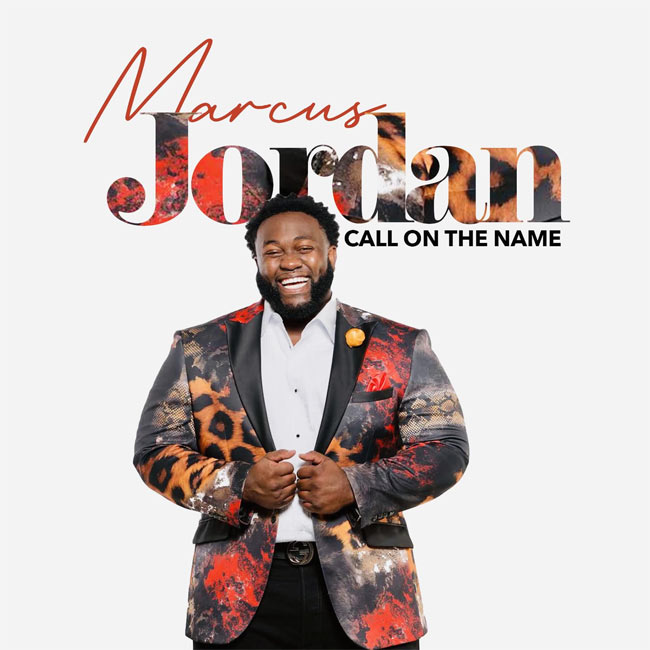 NEWS SOURCE: Hardy PR
August 12, 2022
HOUSTON, TX (August 12, 2022) - - - Singer/Songwriter Marcus Jordan earns another career milestone by reaching the top 15 on Billboard Gospel Airplay chart this week with his radio single "Call On The Name." The song, which Marcus wrote spends its 15th week in the Top 30. This marks the Houston native's highest radio chart position in his career.
"Call On The Name" also ranked 2nd on Gospel Most Increased Plays chart with a +77 this week. Noted increased plays from radio stations include WAAW, KZTS, WFMV, KOKA, WPRS, WJMO, WPZZ, KPZK, WXOK, and WGOK.
The Houston native recently appeared at the 2022 Stellar Awards in Atlanta, GA promoting his latest radio single, which included an exclusive radio meet & greet with radio DJs, programmers, and announcers.
Marcus Jordan recently earned two Avidity Award nominations for New Artist of the Year and Contemporary Artist of the Year. the 7th Annual celebration takes place on October 14th in Memphis, Tennessee. For more information visit www.theavidityawards.com.
About Marcus Jordan:
Marcus Jordan launched onto the gospel music scene in 2017 with his debut single "You Are Here." He followed it up with his second single and title track "I Will Bless the Lord" from his debut album in January 2018. "Give God the Glory" served as his next single (May 2019), which had success, reaching #1 on the Nielsen BDS Internet Gospel Radio Panel chart. Internet phenomenon Karlton Humes, best known as NotKarltonBanks, gave a comedic parody of his 2020 single "I Can" to his 1 million Instagram (@notkarltonbanks) followers. The video has generated over 212K views and 33K likes.
Connect with Marcus Jordan:
Facebook: /marcusjordan | Instagram: @iammarcusjordan
###