ELEVATION WORSHIP RELEASES LION: LIVE FROM THE LOFT

THE TEN-SONG ACOUSTIC LP IS AVAILABLE NOW!
Elevation Worship's Summer 2022 Arena Tour Wraps This Weekend At New York City's Radio City Music Hall, Followed By A West Coast Elevation Nights Fall Run With Pastor Steven Furtick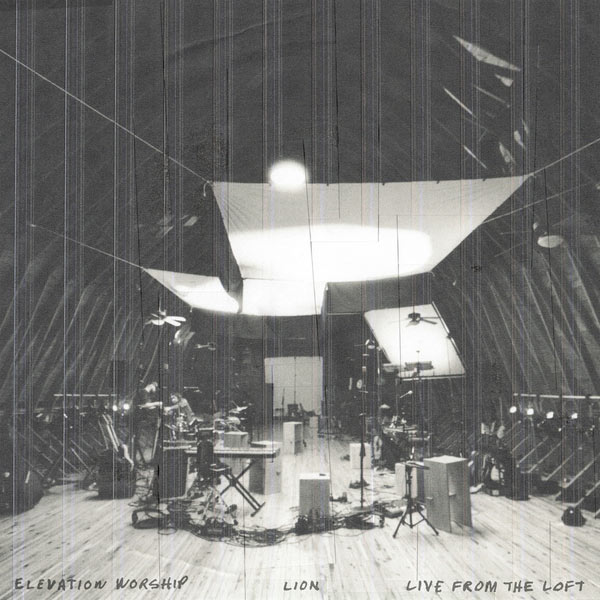 NEWS SOURCE: Merge PR
August 19, 2022
19 August 2022 - CHARLOTTE, NC / NASHVILLE, TN - Today, Elevation Worship drops
LION: Live From The Loft
. Encompassing ten tracks, the uniquely created album offers six reworked songs initially from the LION album, which was released in March of this year, along with a few brand new tracks. Click
HERE
to listen.
Earlier this summer, the Elevation Worship team brought their church community to a newly restored barn near their home base in Charlotte, NC. In the barn's loft, they gathered to worship and LION: Live From The Loft came to fruition, offering different acoustic versions of LION songs such as "Same God," "What I See," "Forever YHWH," and the title track.
"It was an amazing time to spend a day worshiping together in that space as a church family," Chris Brown, Elevation Worship's worship leader and one of their primary songwriters, shares. "We just pressed record as we worshipped and now we have these alternative versions from LION along with some new songs."
One of those new songs, "Lamb," aptly merges with the title track. "I love having this partnering song that magnifies another facet of who Jesus is," Brown explains. "In Scripture, we see Jesus not just as Lion but also the Lamb of God who takes away the sins of the world. This song is a call to surrender our lives for a greater purpose and mission: total devotion to Jesus."
LION, the group's 14th project to date, is a 15-track collection that blends high-energy power anthems with stripped-down quieter moments, unconventionally mixing studio selections and live recordings, taking listeners on an inspiring journey, offering songs primed for church, for everyday worship, and for personal reflection. With cover art revealing a meek and spotless lamb, the album's title is a glimpse into the contradiction of Christ. "There's a lyric in the song 'LION' that says 'Like a lamb you suffered, but the Lion has arose,'" states Brown. "In the wildest plot twist, Jesus conquers death once and for all, but instead of doing it by a forceful takeover, He conquers through crucifixion. The Lion conquers by suffering as a sacrificial lamb."
LION ushers Elevation Worship into a brave, uncharted chapter of artistry. They're not only a collective capable of offering spirited power ballads that summit radio charts; they're also adept at penning songs meant for quiet moments of private devotion, and it's all simply an overflow of what's already happening in the hearts of their church family. Brown says, "Everything we do stems first from being the expression of worship coming from Elevation Church. In other words, without Elevation Church there is no Elevation Worship."
The group took their songs on the road this spring, beginning last April joined by Pastor Steven Furtick for the spring arena tour Elevation Nights. Their Summer Tour 2022 wraps this weekend, with a show tonight in Pittsburgh, followed by tomorrow in Philadelphia and Sunday at New York City's Radio City Music Hall. Then this fall, Elevation Nights with Pastor Furtick heads to the west coast hitting markets such as Seattle, Glendale, AZ, San Diego, Las Vegas, and Los Angeles. Tickets are on sale now at
ElevationNights.com
.
LION: Live From The Loft track listing:
1. LION (feat. Chris Brown & Brandon Lake)
2. What I See (feat. Chris Brown & Pat Barrett)
3. Same God (feat. Jonsal Barrientes & Brandon Lake)
4. Lamb (feat. Tiffany Hudson)
5. Why (feat. ELEVATION RHYTHM)
6. Welcome Resurrection (feat. Chris Brown)
7. Blessings Everywhere (feat. Brandon Lake)
8. Forever YHWH (feat. Tiffany Hudson)
9. Here Now With You (feat. Pat Barrett)
10. Sing Praises
ABOUT ELEVATION WORSHIP: Elevation Worship is the worship ministry of Elevation Church, a multi-site church based in Charlotte, N.C. led by Pastor Steven Furtick. Elevation Worship has produced 15 albums that include American Christian radio No. 1 songs "Graves Into Gardens" and "RATTLE!," RIAA Gold®-certified songs "Jireh" and "The Blessing," and RIAA Platinum®-certified and American Christian Radio Top 5 song "O Come to The Altar." The group currently has ten songs on the CCLI Top 100 list. The ministry of Elevation Worship is passionate about producing songs for the local church that connect others to God. Their main priority is to create an atmosphere of worship so people can encounter Jesus in a real and personal way. Their most recent album, LION, was released in March of 2022.
###
For more info on Elevation Worship, visit the JFH Artists Database.