UK ARTIST PHILIPPA HANNA UNVEILS LIVE VERSION OF AWARD-WINNING SONG
'You're Still God' was recorded live from The Old Chapel ahead of upcoming acoustic EP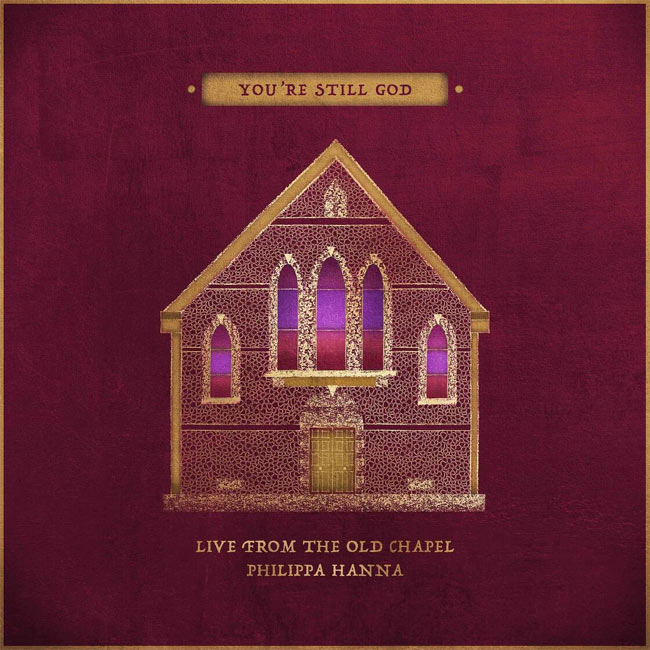 NEWS SOURCE: Integrity Music
August 26, 2022
26 August 2022 – Brighton, UK – UK singer-songwriter Philippa Hanna unveils a new version of her award-winning song 'You're Still God' kicking off a new season of music releases. After her debut worship album 'Stained Glass Stories' released at the height of the pandemic in 2020, Philippa Hanna shines a new light on her most significant songs to date. 'You're Still God' was recorded live at The Old Chapel studios in England and features an eclectic musical backdrop of grand piano, double bass, mandolin, acoustic guitar, and ambient drums which carry the singer's voice beautifully. Talking about the heart of this new project, she says: "This EP is a celebration of music - one of God's greatest gifts to us.Taking these songs to a different space creatively has been my way of giving thanks for them!"
'You're Still God' was written out of the ashes of a difficult personal season and has been a comfort for Philippa Hanna and her family since its inception. "As we've ventured out into the world post-pandemic, we're hearing so many stories of how the song has helped carry others through their darkest times," she adds. The first single from the UK artist's upcoming EP is filled with warmth and faith that though darkness may loom, God reigns above it all.
Philippa Hanna is an established UK singer-songwriter whose independent career span over 17 years and culminated in her signing a recording contract with Integrity Music in 2020, marking the release of her first worship project'Stained Glass Stories'.Her music frequently draws upon her experiences of a turbulent youth and the Christian faith she found in 2004, crafting songs that ooze with honesty, authenticity and vocals that are as powerful as they are heartfelt. Philippa Hanna is recognised as a leading light in the Christian & Gospel scene in Europe and has a lot of experience in the mainstream music industry. Beyond being a gifted writer, worship leader and storyteller, Philippa Hanna has been invited to open tours for household names including Lionel Richie, Little Mix, Leona Lewis, Wet Wet Wet and Anastacia, highlighting the broadness of her appeal. Two of her albums took the Official Christian & Gospel Charts #1 spot, with 'Come Back Fighting' peaking at #10 on the Official Country Chart. After the pandemic and becoming a mother, the singer-songwriter is gearing up to a new season of music starting with an acoustic project revisiting some of her most significant worship songs.
Integrity Music is part of the David C. Cook family, a nonprofit global resource provider serving the Church with life-transforming materials. With offices in both the US and the UK, Nashville, Tennessee and Brighton, East Sussex, Integrity Music is committed to taking songs of substance to the local church and its leaders around the world. Integrity Music publishes many of the top songs in the Church, including "Great Are You Lord," "Revelation Song," "Open The Eyes Of My Heart," "In Christ Alone," "10,000 Reasons," "Here I Am To Worship," "The Lion And The Lamb," "Great I Am," and "We Believe," among others. Integrity Music artists include Matt Redman, Lincoln Brewster, Darlene Zschech, Leeland, William McDowell, Paul Baloche, David and Nicole Binion, Sandra McCracken, Nashville Life Music, Selah, Thrive Worship, Local Sound, Sarah Kroger, Kees Kraeynoord, ICF Worship, InSalvation, Phil Thompson, Village Lights, Tim Timmons, Mission House and many other. More information is available here.
###