Country Music Star RaeLynn to Headline Unite for Life Festival
Live Action's Annual Music Festival will feature artists and speakers dedicated to protecting the preborn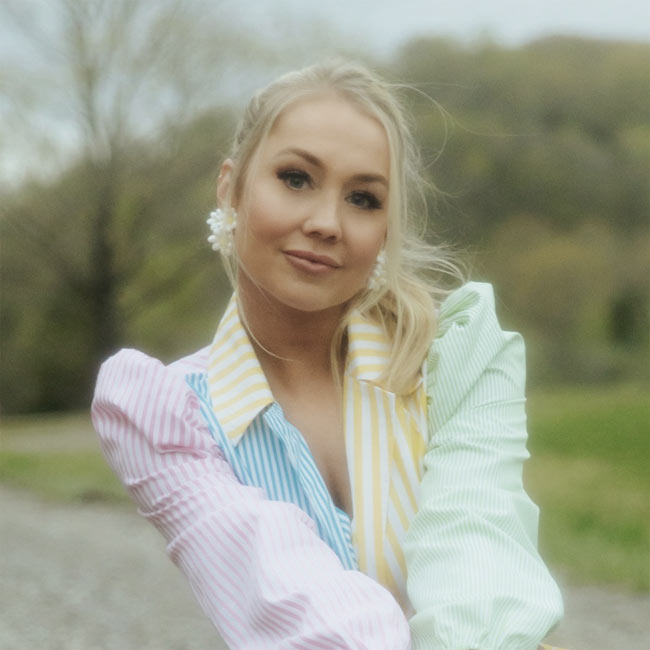 NEWS SOURCE: JDA Worldwide
August 29, 2022
LOS ANGELES – Today, Live Action, one of the nation's leading human rights organizations, announces RaeLynn as its headliner for the 2nd Annual Unite for Life Festival. The event will take place at the stunning Santa Monica Pier on Saturday, October 8, 2022. Gates open at 4:30.
Live Action's president and founder, Lila Rose, said, "Unite for Life will be the most uplifting event of 2022. A festival of celebration, where we look towards a future where every single child is welcomed into the world, and the violence of abortion has been completely eliminated. I'm thrilled that RaeLynn has chosen to use her voice for life. Her personal conviction to stand up for life is an inspiration."
This is Live Action's 2nd Annual Unite for Life. The event is an invigorating evening with chart-topping musical artists, world-class speakers, and thousands of fellow human rights activists to celebrate life and be equipped and encouraged in the fight to end abortion and build a Culture of Life.
RaeLynn shared her excitement with her fans this week on Instagram saying, "It's a night you don't want to miss. The Pro-Life initiative has been so near and dear to my heart. I released my song "She Chose Me" about my story last year. To be a part of this festival means the world to me."
The country music star will be joined by Alexander Pappas of Hillsong Y&F and Reach Records' WANDE. Speakers include Lila Rose, Allie Stuckey, and Christina Bennett, among others.
Rose went on to say, "Unite for Life is where Americans from across the nation gather in celebration of life. When we are united, we empower mothers, fathers, and families to embrace life and ensure every child in every state is completely protected. Together, we will end abortion in Los Angeles and our nation."
Purchase tickets at Unite for Life Festival.com.
Live Action is the digital leader of the global pro-life movement, defending the rights of the most vulnerable and working to make abortion unthinkable. Live Action is a 501(c)3 human rights non-profit.
Website | liveaction.org TikTok | @liveactionorg
Twitter | /liveaction Instagram | /liveactionorg/
Lila Rose is founder and president of Live Action. She is author of "Fighting for Life: Becoming a Force for Change in a Wounded World" and host of "The Lila Rose Show," a podcast that tackles relationships, faith, culture, and politics.
Twitter | @lilagracerose Instagram | @lilaroseofficial
Facebook | @lilagracerose
RaeLynn – Two-time ACM New Female Vocalist nominee RaeLynn continues to carve her unique lane in Country music with her gift for storytelling through songwriting, accented by a one-of-a-kind, electric personality. She just released two brand-new songs, "I Love My Hometown" and "If God Took Days Off," which will only add to her nearly 855 MILLION total career streams. Her 2021 full-length album BAYTOWN has earned over 100 MILLION global streams and is the full expansion of her 2020 EP of the same name, which scored high-profile features with PEOPLE, American Songwriter, and Entertainment Tonight and was lauded as "a confident, joyous effort" (Billboard) that's "equally tender-hearted and fiercely fun" (Tennessean). BAYTOWN followed RaeLynn's widely praised debut WILDHORSE which arrived at #1 on Billboard's Top Country Albums chart and was recognized among the best Country albums of 2017 by Rolling Stone, UPROXX and Stereogum. She recently joined Kane Brown's BLESSED & FREE TOUR and has previously shared the stage with Garth Brooks, Keith Urban, Maren Morris, Miranda Lambert, and Blake Shelton. Newly signed to Jonas Group Entertainment for management, RaeLynn has both GOLD ("Love Triangle") and PLATINUM ("God Made Girls") singles to her name and nearly 2.5 MILLION followers across her engaging online platforms. Her star continues to rise after becoming the first Country face to represent the global beauty brand Too Faced and making her acting debut in Hallmark Channel's A Nashville Christmas Carol.
###