New Remix EP By Equippers Revolution Available Now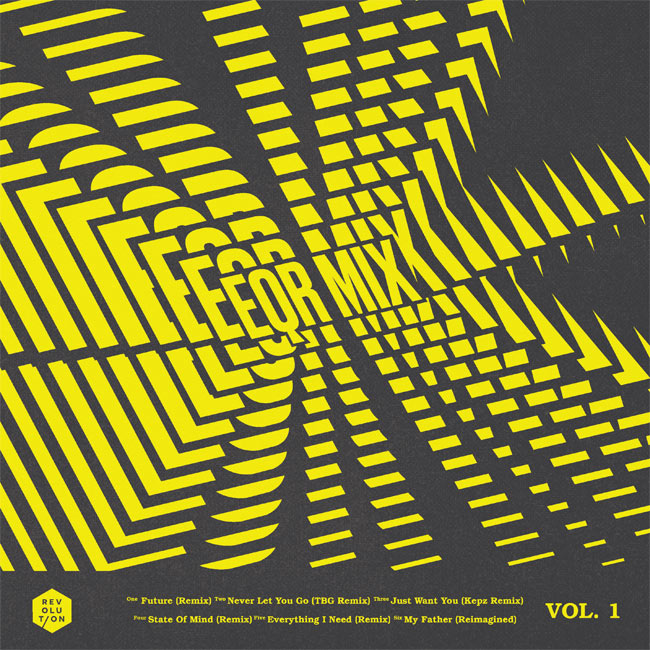 NEWS SOURCE: DREAM Records
January 27, 2023
Los Angeles, CA (January 27th, 2023) — Fresh on the heels of their newly released track "This Is Forever", Equippers Revolution releases a new EP of remixes. The EP titled "EQR MIX Vol. 1" is a collection of previously released favorites with a new spin to them. A collection of producers including TBG and Kepz remixed the songs.
"EQR MIX Vol. 1 is a collection of remixes from EQR producers, curated and produced by David Darby. We are excited to release some fresh versions of EQR favourites." - Kenan Stephenson, Equippers Revolution
Track listing:
Future (Remix)
Never Let You Go (TBG Remix)
Just Want You (Kepz Remix)
State Of Mind (Remix)
Everything I Need (Remix)
My Father (Reimagined)
Listen or Buy EQR MIX Vol. 1 here:

Connect with Equippers Revolution:
Website | Facebook | Instagram | YouTube | TikTok


ABOUT EQUIPPERS REVOLUTION:
Equippers Revolution is the sound of the Revolution Youth Movement, from Equippers Church, Auckland, New Zealand. Its core members have grown up in the church, and have been a part of the youth worship team for over 10 years. The creative collective is made up of youth leaders and high school students, and their music has always had the aim of connecting young people to Jesus.
ABOUT DREAM RECORDS:
DREAM provides artists with a genuine approach to how real artist development should be done. By allowing for a partnership as a business model, DREAM artists empower themselves to develop and carry out a real vision for their lives as they affect other people's lives with their music and message. Incorporating social media, press, radio and touring, DREAM is helping its artists grow together as a family. DREAM was founded in 2008 and has grown into multiple labels and a publishing company.
###