Freedom Church Releases New Single, "Purify"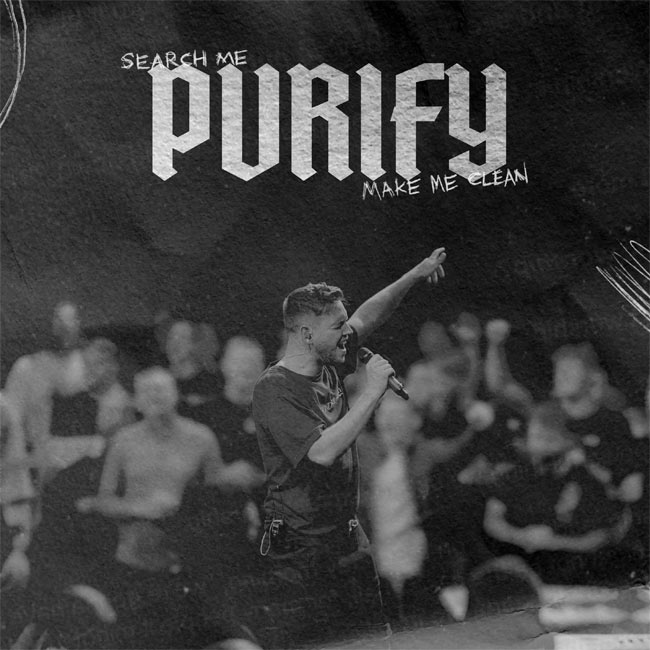 NEWS SOURCE: DREAM Records
February 10, 2023
Los Angeles, CA (February 10th, 2023) — Following their recently released track "Chariots", Freedom Church is proud to announce the release of their next live song title "Purify" available on DREAM Worship. Last year, the group recorded a live performance album during their men's worship evening which culminated in an 11-song live recording that is set to release on February 24th. "Purify" was produced by George Owen Downes, Dave Thomas, Sam Taylor, Luke Collins and co-written by George Owen Downes and Dave Thomas.
"'Purify' came out of a private moment between me and God. I know I need more of who He is and less of me so this song was my prayer, my cry for more of that. I shared it with the guys and it resonated as a prayer we all needed and wanted to express. Finishing in a defiant call to live a life worthy of Him, this song captures who we want to be in Jesus"- Dan Callan, Freedom Church
In celebration of today's release the group will debut their live video performance on the Dream Label Group YouTube channel today at 10am Pacific / 1pm Eastern.
Listen or Buy "Purify" here.

Connect with Freedom Church:
Website | Facebook | Instagram | YouTube
ABOUT FREEDOM CHURCH:
Freedom Church is the worship ministry of Freedom Church, an international church planting movement based out of Hereford, England, with locations in over 40+ locations around the world. Freedom Church has a sound that encapsulates the heart to go into all the world and introduce people to a life changing relationship with Jesus. The music is raw and passionate with songs like 'Find you' and 'Because of the cross' gaining momentum and popularity on playlists. 2023 sees the release of 'Barbarians' a unique project written and captured for men. Songs like 'Chariots' capture the raw atmosphere of their men's ministry. 'Prodigal' and 'Purify' walk through moments of ministry and transformation. Freedom Church is driven to create authentic, raw music which transforms the way we think about worshiping God and encountering Him.
ABOUT DREAM WORSHIP:
DREAM provides artists with a genuine approach to how real artist development should be done. By allowing for a partnership as a business model, DREAM artists empower themselves to develop and carry out a real vision for their lives as they affect other people's lives with their music and message. Incorporating social media, press, radio and touring, DREAM is helping its artists grow together as a family. DREAM was founded in 2008 and has grown into multiple labels and a publishing company.
###