WHATUPRG ANNOUNCES HEAVENONEARTH COLLECTIVE
RELEASES NEW SINGLE "DIGITAL"

NEWS SOURCE: Reach Records
June 16, 2023
June 16th 2023, rising hip-hop artist WHATUPRG releases new single "DIGITAL" and announces a new collective of artists called HEAVENONEARTH featuring 350, A3, AC, Aklesso, Enzo, Juicebangers, Kaleb Mitchell, Killawatts, Not Klyde, Rhomar Jessy, WHATUPRG, and YUNGXSAUCE.
Listen to "DIGITAL" here.
Produced by Juicebangers and Enzo Gran, "DIGITAL" features Aklesso, Rhomar Jessy, Kaleb Mitchell, A3, 350 and NotKlyde and serves as the first official single from HEAVENONEARTH. Fusing jarring sirens with chants on the hook as well unique flows and perspectives in the verses from the various members of the collective, "DIGITAL" is sure to get the listener out of their seat and nodding their head.
WHATUPRG explains that,"DIGITAL is an audio-visual introduction to HEAVENONEARTH, A collective of artists & creatives who's sole mission is to bring a glimpse of HEAVENONEARTH."
The high-energy buzzing production of "DIGITAL" is only complete with the a spirited visual directed and produced Jonny Clay and Britten Rauscher from STUDIO! in Atlanta. Watch the official music video here.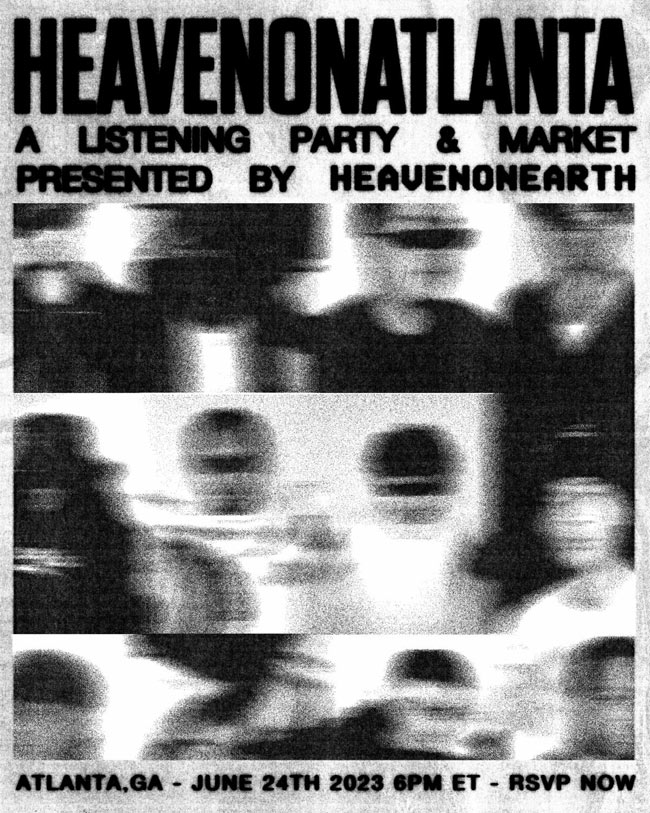 The HEAVENONEARTH collective will be celebrating this release and announcement with an early listening event and market featuring rising fashion brands based in Atlanta on June 24th at 6pm ET! RSVP here.
In April, WHATUPRG released "God Made a Way," in which RG raps about God providing a way through the lows and struggles of life, has become an anthem for many creators on social media. Quickly after release, the song began to trend on Instagram, with hundreds of creates per day, in which people used the song to tell their individual stories of triumph. The song continues to trend seeing nearly 8k videos created across social media with to date!
In a recent interview with Reach Records Executive and A&R, Lasanna "Ace" Harris (Watch here) discussing the rising artists growth in the past year, RG explains "It's time to get to it... God brought me too far for me to stay stagnant." "DIGITAL" is the 3rd single WHATUPRG has released in the past 3 months following the release of his Debut Album, New Hollywood, in September of 2022 and it is safe to say RG is just getting started.
Follow WHATUPRG:
Twitter: https://twitter.com/WHATUPRG
Instagram: https://www.instagram.com/whatuprg/
Tik Tok: https://www.tiktok.com/@whattuprg?lang=en
Follow HEAVENONEARTH:
Instagram: https://www.instagram.com/hooliesonearth/
For more information on Reach Records, please
visit www.reachrecords.com and on social media @ReachRecords.
About Reach Records:
Reach Records is an Atlanta based independent hip-hop label founded in 2004 by Lecrae and Ben Washer. Long before acclaim, awards, plaques, chart positioning, and radio play, the two started the label because they both love hip-hop and Jesus. Reach Records was launched with no strategy, no funds, no big players, but they made big moves! Today Reach Records is a trailblazing label with a roster of nearly 10 artists and a staff of 20 who are unashamed about sharing their faith and passionate about hip-hop. Reach Records is committed to building a movement that combines faith with music and popular culture.
###
For more info on WHATUPRG, visit the JFH Artists Database.