Cephas Launches GO! Records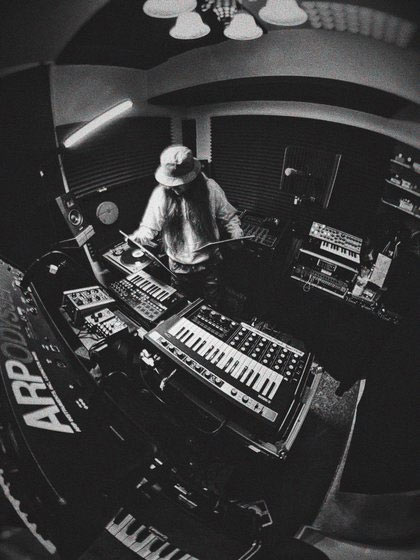 NEWS SOURCE: SOHH PR
June 26, 2023
Artist, producer, multi-instrumentalist, and vinyl collector Cephas launches his own record label imprint to fill what he calls the "gaps" in Christian music. "Christian music has come a long way," he states. "However, currently music heads who are more into underground genres like indie funk, soul, modern jazz, psychedelic rock, golden era hip-hop, drum n bass, and dub reggae seem to have nowhere to turn. I plan on changing that."
In launching GO! Records Cephas seeks to continue the heritage of record labels like Tooth & Nail, Lamp Mode, and Humble Beast who previously held down underground Christian music fans. "If you didn't dig DC Talk or Newsboys in the 90's and 2000's you had other options. I want GO! Records to be the other option for the Christian music fans of today who aren't into the mainstream sound."
Keeping lockstep with his faith the record label will serve as a counter balance to many of today's prevailing ideas within indie culture. "It's sad but the Gospel doesn't carry much space in the underground indie music scene," he states. "It's been embraced in the mainstream through athletes and pop musicians but unfortunately Satan dominates the underground. Yet another reason something like GO! Records is needed."
The label's first release is appropriately titled "The Resistance '' and has been announced as Cephas's last album as a Christian Hip-Hop artist. "The Christian part isn't changing, just hip-hop" he says "after this album my sound will be more eclectic. Hip-Hop will always be the backbone but styles like funk, soul, jazz, reggae, and drum n bass will be more present."
In the meantime fans can look forward to the The Resistance LP dropping August 25th that features several CHH notables including: Social Club, Taelor Gray, Japhia Life, Datin, Will Cata, Alcott, C4 Crotona, Q-Flo & YP aka: Young Paul to name a few. The album features artwork from legendary comic illustrator Alejandro Torrecilla and will be released via DSP's as well as limited vinyl and cassette tape runs.
Connect with Cephas
https://thesentones.com
https://we-will-go.com
https://music.apple.com/us/artist/cephas/5497638
https://facebook.com/CephasOfficial
https://instagram.com/cephasofficial
https://open.spotify.com/artist/6ullBRZTTK0lT7fUqbgbKD
https://twitter.com/CephasMusic
https://youtube.com/channel/UCc477rjesAYf-hx_mNuzbLA
###