TRU_X5 Asks "Do You Really Love Your Enemies?" with Debut Single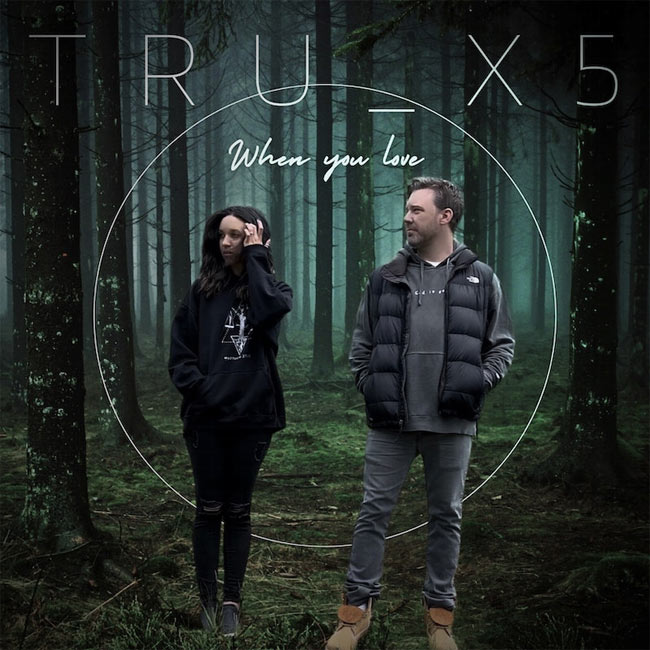 NEWS SOURCE: Starfree Entertainment
June 29, 2023
Unveiling TRU_X5's emotional Debut Single "When You Love": A Genre-Defying Musical Revelation. Written, performed, and produced entirely by the talented pair, this mesmerizing track is set to release on July 7th, striking listeners with its profound message and genre-defying sound. Visit https://distrokid.com/hyperfollow/trux5/when-you-love to pre-save the track.
TRU_X5, the dynamic (NEWLY MARRIED!) music duo is releasing their much anticipated single, "When You Love." Crafted with undeniable chemistry and musical prowess, this emotional rollercoaster dives into the harsh reality of being "ghosted." It skims the reality of what it's like to love the people who hate us. TRU_X5 masterfully blends various genres. With a seamless fusion of Christian, electronic, hip hop, and pop influences, this song is a soul-stirring masterpiece.
As they step into the spotlight for the first time, a married duo, TRU_X5's synergy, creativity, and relentless dedication shine through.
But it doesn't end there.
First time listeners are completely moved, as "When You Love" culminates in a profound question. TRU_X5 delivers astounding revelation, inviting listeners to consider that perhaps The Lord, too, may very well be experiencing that icy cold sensation of being "ghosted."
With thought-provoking lyrics and a message, "When You Love" transcends boundaries and captivates hearts to evoke introspection and spiritual contemplation.
"When You Love" drops July 7th and promises to leave a mark. Witness a musical tour de force and be a part of TRU_X5's incredible journey from its very beginning.
About TRU_X5:
TRU_X5 is a multifaceted & married music duo known for their fusion of talents. They are the co-founders & lead content creators at Starfree Entertainment Inc., a small, yet visionary faith-based music/film/fashion production company: www.starfreeentertainment.com
As the creative forces behind their own compositions, productions, and performances, TRU_X5 grabs listeners with their raw authenticity and vulnerability. With "When You Love," their first single, TRU_X5 aspires to touch souls and ignite minds with their transcendent sound and profound lyrical narratives.
Music Video for "When You Love" drops soon too! Be on the lookout for the visuals!
Follow Starfree and TRU_X5 on Instagram, TikTok, and YouTube:
@TRU_X5 and @StarfreeEnt or visit StarfreeEntertainment.com/Tru-x5 for more information.
###