ESSENTIAL MUSIC PUBLISHING PROMOTES JAMIE RODGERS TO VICE PRESIDENT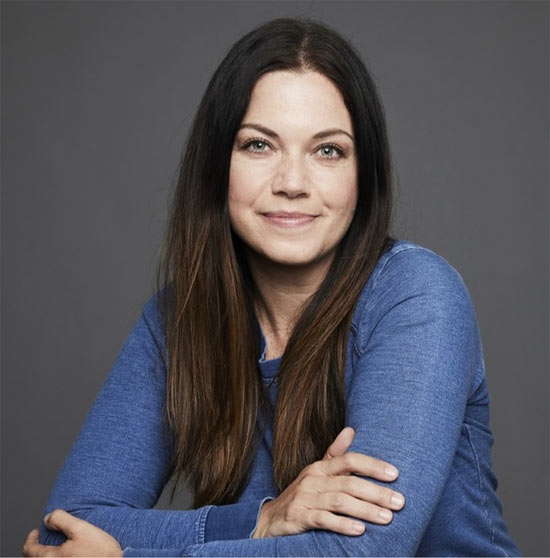 NEWS SOURCE: Merge PR
July 27, 2023
27 July 2023 - Nashville, TN - Provident Entertainment's publishing division, Essential Music Publishing, is pleased to announce the promotion of Jamie Rodgers to Vice President. In her new role, Rodgers will lead the development of Essential Music Publishing's staff and artist-writer roster as well as oversee the advancement and reach of their catalog.
Formerly EMP's Senior Creative Director, Rodgers has been with the company since June 2017. During her time with the company, they have welcomed more than 20 new artists and staff writers to their roster, including David Leonard, Ryan Ellis, David Spencer, Sam Ash, and Cecily Hennigan. Prior to joining the EMP team, Rodgers was Manager of National Promotions and Commercial Partnerships at Capitol Christian Music Group.
"Over the last six years, Jamie has been a true champion of our entire roster, always striving to see them supported in their calling and recognized for each of their amazing talents," shares Holly Zabka, President of Provident Entertainment. "I am incredibly grateful for all she pours out to continue the growth, legacy, and impact of Essential Music Publishing."
About Essential Music Publishing: EMP is a full-service music publishing company providing publishing rights management and administration, licensing, royalty collection, and payment on behalf of their award-winning songwriters and catalog administration clients. In just a few short years, EMP has become a vital creative community that empowers songwriters whose songs impact the world in various media and multiple genres.
Many of their writers are also accomplished producers, artists, and award recipients and nominees including Jason Ingram, Zach Williams, Jonathan Smith, Ethan Hulse, Chuck Butler, Bryan Fowler, David Leonard, Matt Maher, and Mia Fieldes, to name a few.
EMP is also home to Essential Worship, a church and worship leader resourcing platform, and a recording imprint representing groups such as Red Rocks Worship and SEU Worship. Since its inception, the Essential Worship label and platform has helped launch numerous influential songs onto the CCLI and streaming charts, such as "Goodness of God," "King of Kings," "Battle Belongs," "Great Are You Lord," "Tremble," "Yes I Will," and "Graves Into Gardens." Find out more at
EssentialMusicPublishing.com
and
EssentialWorship.com
.
###