Blanca Releases "Minha Cura (feat. Julliany Souza) [The Healing]" Today, 7/28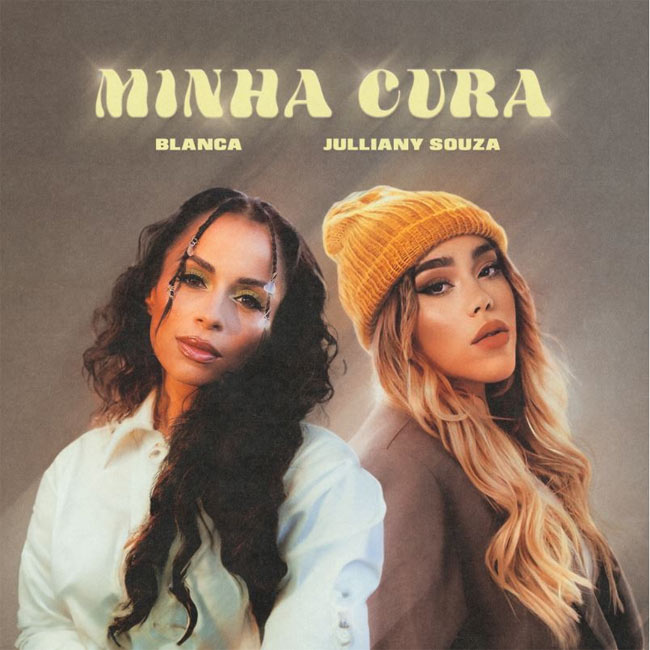 NEWS SOURCE: Curb | Word Entertainment
July 28, 2023
Continuing her global reach, Blanca transforms her hit single, "The Healing" into a Portuguese masterpiece with "Minha Cura" featuring the award winning Brazilian singer-songwriter, Julliany Souza. Blanca wrote the pulsating pop selection as a testimony to the healing she's experienced in her own heart following a painful divorce. Her soaring vocal range is on full display alongside Julliany Souza. Together, they remind listeners that the God who holds the stars and moon in place is the same God who ignites healing in our very souls, stirring up faith in all who hear this powerful anthem of hope.
Listen to the track HERE.
About Blanca:
Blanca is a powerful pop vocalist of Puerto Rican descent who was born in New York City and at a young age moved to 1 Florida, where she lives today. She has over 118 million career streams. The Premios Redencion, Arpa Award, and Tecla Award winner's self-titled, debut solo album - following a successful Dove Award-winning run with Group 1 Crew - garnered two No. 1 radio singles: "Who I Am" and "Not Backing Down (feat. Tedashii)," the latter of which was featured on ESPN. Shattered, Blanca's second album and a project that is very personal to her, added three back-to-back No. 1 radio singles ("Real Love," "What If," and "Remind Me") to her story. Blanca's last radio single, "Even At My Worst," became her fifth No. 1 radio. Her latest solo project, The Heartbreak and The Healing, is available now.
About Curb | Word Entertainment:
In 2016, Curb Records acquired Word Entertainment, combining two of the music industry's most respected global brands, and more than a century of collective experience. Today, Curb and Word are two of the world's leading independent music companies. Owned and operated by Mike Curb, the Curb | Word family includes the labels Curb, Word, Squint, Fervent, Sidewalk, MCC and IVAV, as well as Curb Publishing, Word Publishing, 25 Live, Curb Films, Word Films, Word Entertainment, and Curb Sports, representing top artists and entertainers in Country, Christian, Pop, Rock, and Hip-Hop. For more information, visit www.curb.com.
###
For more info on Blanca, visit the JFH Artists Database.