Michael Portley Jr. & Students of David Release New Album, The Pour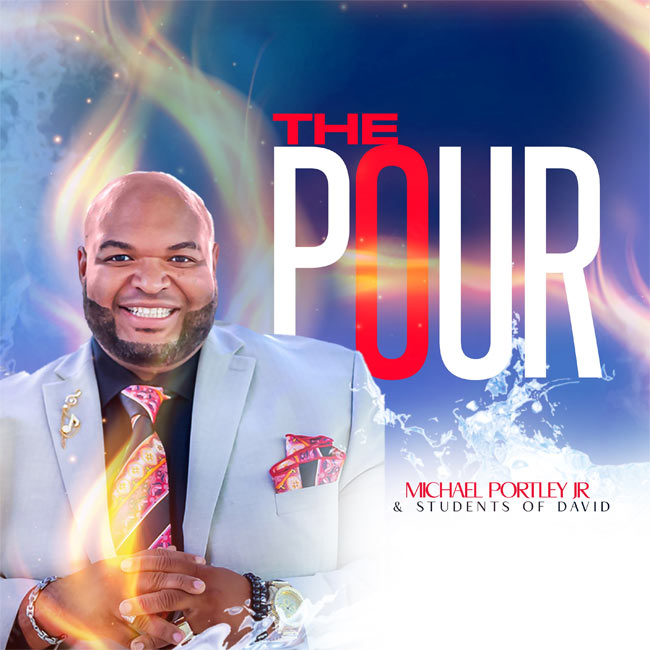 NEWS SOURCE: DREAM Gospel
July 28, 2023
Los Angeles, CA (July 28th, 2023) — Gospel artist Michael Portley Jr. & Students of David release their new album The Pour available on all digital service and streaming providers via Cofield Music Group & DREAM Gospel. Songs from the 8-song album were produced by Aaron Mayfield and Todd Dulaney and written by Michael Portley Jr.
"The album THE POUR represents the sentiments of Heavens clarion call to earth. It mirrors the reflection of prophetic hope and creative declaration thats believed to voice activate the manifested presence of God. Musically it expresses currency and relevance in kingdom culture. Additionally the music carries the heart of victor. The heart of a victor?, What I mean is that while in the thick of covid-19 we all felt victimized on some level as we lost loved ones, gatherings were prohibited which promoted isolation causing mental health concern to erect. The nations clock rotation was literally put on a forced pause. Only God could've brought us out and much of that was through the aide of Gospel music. Through it all our worship takes on a greater level of meaningfulness in relation to having more of a grateful heart. So our intent as we've been delighted to partner with Dream Gospel is to ultimately hearld the message of faith, family, recovery and hope in God. Finally I'd say that when God activates THE POUR, on us from his spirit we then know that there was always a PURPOSE TO IT ALL." - Michael Portley Jr.

Listen or buy The Pour here:

Connect with Michael Portley Jr. & Student of David:
ABOUT DREAM GOSPEL:
DREAM provides artists with a genuine approach to how real artist development should be done. By allowing for a partnership as a business model, DREAM artists empower themselves to develop and carry out a real vision for their lives as they affect other people's lives with their music and message. Incorporating social media, press, radio and touring, DREAM is helping its artists grow together as a family. DREAM was founded in 2008 and has grown to 17 different divisions comprised of multiple labels, merchandise, apparel, mobile, publishing and film.
###