INDIE POP DUO CLEMENCY SHARE HEART-LIFTING MESSAGE OF HOPE WITH NEW SINGLE "PROMISED LAND"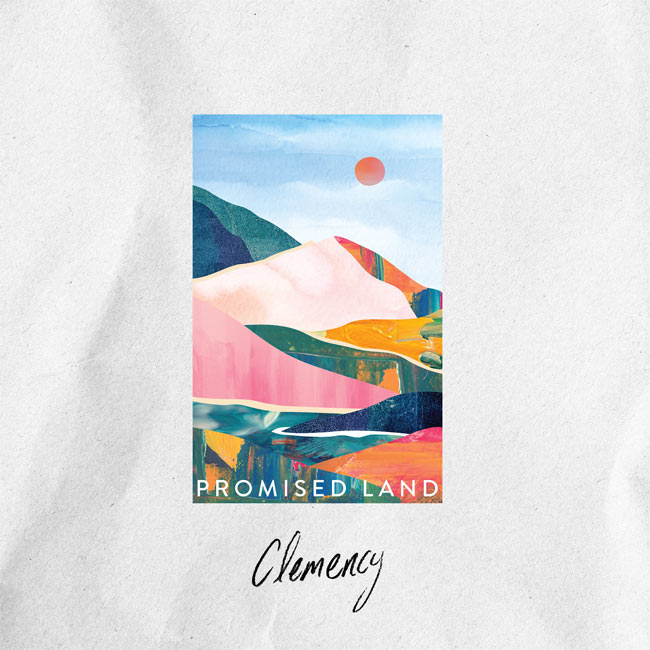 NEWS SOURCE: Soundtrack Media for Life
August 25, 2023
(NASHVILLE) -- Nashville based Indie pop duo, Clemency, have returned with a message of hope and encouragement with their brand new single. Promised Land— a reclamation of joy and light in the midst of darker days— was written as a reminder of the promises waiting for us over the horizon, even through the hills and valleys along the journey.
"I think it's safe to say that the last few years have been a strange ride." said Jason. "With hard to define shifts and pressures weighing down on people, including myself, I definitely began to see and feel morale drop. Promised Land was written during this time as a come back, an exhortation to reclaim who we are, and whose we are, and what's been promised us. No matter what happens, we know how the story ends and it's a happy one."
The new track features feel-good, sunshine-filled guitar riffs and the heart-lifting, adventure-infused melodies that Clemency has become known for — capturing the wonder that life has to offer with each release. "The songs we write are reflections of the life, love, hope and beauty we seek" said Paul and Jason.
"Promised Land" is available everywhere today. Listen HERE.
About Clemency
Brothers Jason and Paul Watkins, natives of Yukon, Oklahoma, have been making music together since high school. The duo, now residing in Nashville, have spent years developing their sound, which has been described as "so incredibly infectious and luminous." Their music has been featured in commercials (John Deere, Timberland, Sports Authority, Pendleton Whiskey) and television shows like MTV's teen mom and CWs Emily Owens, MD., and has received warm response for it's clever use of lo-fi instrumentation.
Follow Clemency
Website: https://www.clemencyonline.com/
Facebook: https://www.facebook.com/clemencymusic/
Instagram: https://www.instagram.com/clemencymusic/
###