VVS Big Rock Drops His Debut Project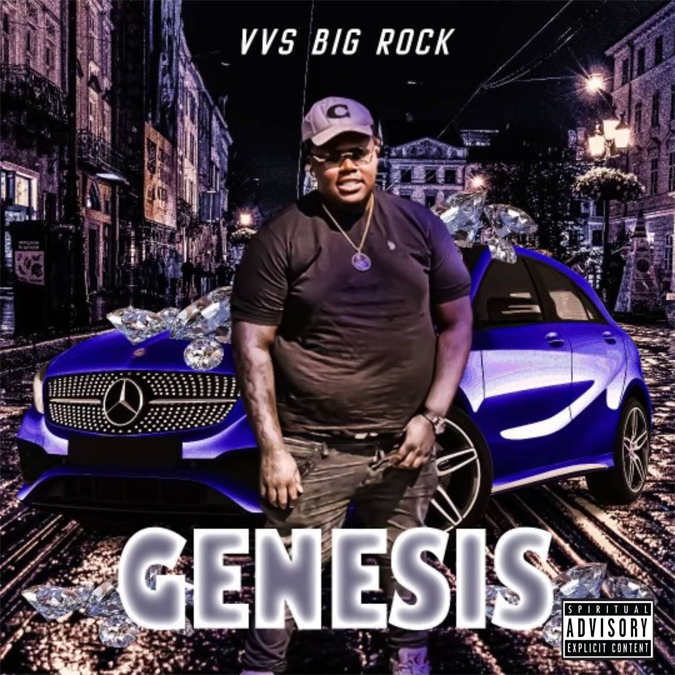 NEWS SOURCE: FIVETWENTY COLLECTIVE PR
September 7, 2023
Milwaukee, WI - "In these you too once walked, when you were living in them. But now you must put them all away: anger, wrath, malice, slander, and obscene talk from your mouth. Do not lie to one another, seeing that you have put off the old self with its practices and have put on the new self, which is being renewed in knowledge after the image of its creator." [Colossians 3:7-10]
Every story has a beginning. The origin. Coming into being and starting the journey. There are also times when we get a second shot at starting anew. For those who place their hope in Jesus, this happens when He gives us new life. The old us is cast aside and we experience life for the first time. This is our Genesis and it is a story that is worth telling.
"Genesis is a reflection of my new life in Christ. Experience my journey through a variety of styles, flows, and melodies." - VVS Big Rock
For 18-year-old VVS Big Rock, his journey into the world of Christian Hip Hop begins with his debut album Genesis.
Releasing to digital music platforms on September 8, 2023, Genesis is the introduction to an artist who is bursting with promise and God-gifted talent. As part of Milwaukee's growing CHH community, VVS Big Rock began cultivating his skill as part of the ATK Ministry music group.
ATK Ministry is a program that shares the heart of Christ with young people interested in learning the music creation process. As a standout member of the program, it only makes sense that VVS Big Rock is one of the first artists to hit the scene with ATK's backing.
On Genesis, VVS Big Rock collaborated alongside other independent artists such as KOU, OSO Free, KELO, ATK, LXGEND, and AB.
The music on Genesis is high-energy and full of hard-hitting production. VVS Big Rock's youthful eagerness shines throughout as he attacks tracks with passion and purpose. While he may be a rookie currently, he is setting up to truly leave his mark across the genre as he follows the calling that God has placed on his life.
Support VVS Big Rock: Instagram | Album Link
Project Details
Title: Genesis

Artist: VVS Big Rock

Release Date: September 8, 2023

Engineering: VVS Big Rock, Jesse Hafemeister

Features: KOU, OSO Free, KELO, ATK, LXGEND, AB
About VVS Big Rock
VVS Big Rock is an 18-year-old Christian Hip Hop artist from Milwaukee, WI. His unique ability to stretch the sounds of the hip-hop genre has sparked a dramatic rise in his impact on the CHH community since his beginnings in late 2022.
The mission of VVS Big Rock is to share the Gospel message clearly which can be heard in every track he has released. As part of Milwaukee's ATK Ministry, VVS Big Rock is primed to make his mark in CHH and bring people closer to Jesus by using his gifts.
###