Shreveport Radio Personality Becomes National Influential Figures in Gospel Music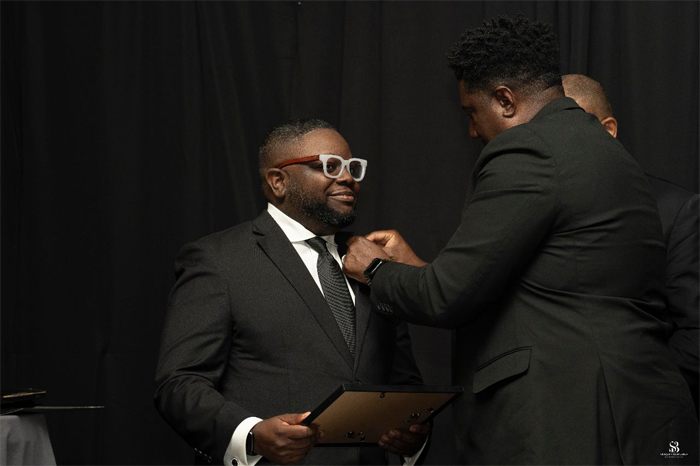 NEWS SOURCE: Foster Relations
September 8, 2023
(Shreveport-Bossier, LA) - This past weekend, known radio personality Pastor CeJay (Charles Johnson) of KOKA Radio Station was sworn in as President of the National Association of Gospel Radio, Inc.(
www.wearenagr.org
) at their convention earlier this month, making him one of the most influential figures in gospel music. The association has hundreds of members, and collectively, they reach millions across the United States of America.
The association is America's only trade association for radio professionals working in the gospel/inspirational format. Their membership comprises radio station programmers, management, engineers, announcers, and salespeople. Their existence is to uphold the legacy of gospel radio and help it grow for generations. According to the Gospel Music Association (GMA), 68% of Americans have listened to Christian or gospel music. African Americans accounted for 93% of the Gospel's listeners, and that number is especially high. According to the GMA study, the top ten albums sold more than 17 million copies. Over the last month, over 215 million people have listened to Christian or Gospel music. Gospel radio was heard by 93 percent of African Americans, or over 38 million people.
"I'm honored to have the confidence of my radio colleagues to give me an opportunity to lead this association," said Pastor CeJay. In this role, I'll work with and travel all over the country to help gospel radio professionals and artists achieve their goals; this role is life-changing, but I'm up for the task with God on my side."
Pastor CeJay was sworn in on Friday, September 1, 2023, in a convention center ballroom in New Orleans, Louisiana. Pastor CeJay is an active member of his community, contributing his talents and spirit of service to numerous organizations. He is currently on the board of directors for Visit Shreveport Bossier actively working to make the community a better place to live and visit.
###