iNTELLECT Connects with CHH Veteran on Revamped Single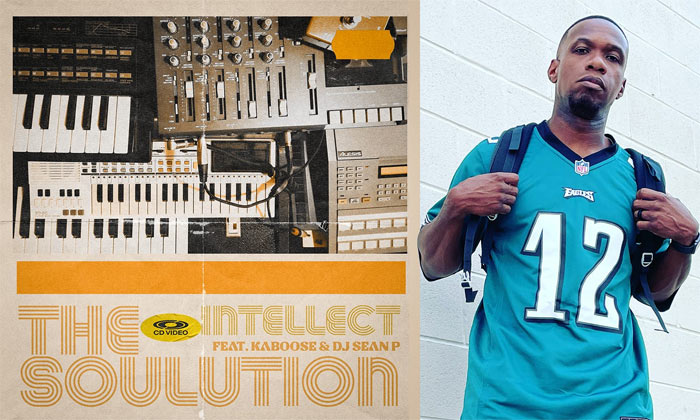 NEWS SOURCE: FIVETWENTY COLLECTIVE PR
September 14, 2023
Sandusky, OH - "The saying is trustworthy and deserving of full acceptance, that Christ Jesus came into the world to save sinners, of whom I am the foremost. But I received mercy for this reason, that in me, as the foremost, Jesus Christ might display his perfect patience as an example to those who were to believe in him for eternal life." [1 Timothy 1:15-16]
Too many souls in this world are lost, wandering, and looking for answers. There is reason for doubt everywhere that they look. Except for one place. As believers of The Way, it is our calling to share the good news that we have been given. Even if those who hear do not readily understand. The message is simple…the ways of this world lead to death, but Jesus Christ is The Soulution.
"Beginning the process of revamping my album 'The Soulution' has been a great experience. Starting off with this single, and working on the rest of the album, has really solidified the importance of what God was doing in my life back then. It has helped me to grow to where I am today." - iNTELLECT
As Ohio's iNTELLECT prepares to share an overhauled version of his 2019 album 'The Soulution,' he is dropping the title track on September 15, 2023.
On The Soulution single, iNTELLECT once again works alongside long-time collaborator DJ Sean P and veteran emcee Kaboose. The trio showcases the ability to slay the track while simultaneously glorifying God, proving doubters of this possibility as misguided.
From the record's simplistic high hat opening to the final record scratches, courtesy of DJ Sean P, The Soulution is a smooth declaration of not only faith but certainty. Confidence attracts the eyes and ears of those without hope. As iNTELLECT and Kaboose attack their respective verses, they guide listeners to the source of their strength.
Fans of classic hip-hop and slap-you-in-your-face boldness are sure to resonate with this record. Be sure to add it to your playlist of favorites!
Support iNTELLECT: Instagram | Facebook | Website
Song Details
Title: The Soulution

Artist: iNTELLECT

Release Date: September 15, 2023

Label: Polished Arrow Music

Production: Brokenfinga

Engineering: iNTELLECT

Features: Kaboose, DJ Sean P
About iNTELLECT
With a distinct flow, iNTELLECT has used his gift to spread the message of salvation through faith in Jesus Christ. Drawing his inspiration from the Gospel and life experience, iNTELLECT combines biblically sound doctrine with hip-hop beats. generation.
###