The Book of Psalms is an incredibly dynamic collection of ancient songs and hymns, and they're filled with hope, prophecy, anguish, joy, suffering... you name it. They've also inspired countless Christian artists' songs and albums over the years, including Los Angeles-based worship leader, Alex McKee. With a master's degree in music from the University of Southern California, a resume that includes working for Hans Zimmer, and influences that range from Weezer to The Postal Service to John Mark McMillan, McKee set out to start making songs based on and inspired by the Psalms, the firstfruits of which can be found on his debut EP, 150.1.
For these songs, McKee is working under the name I.AM, which of course is a reference to the Book of Exodus, where God tells Moses "I am that I am." Meanwhile, each track is titled with a number and a description in parentheses that point back to a specific Psalm. The project as a whole is very smartly laid out and well-connected to the Scriptures, with each track's lyrics basically following along with the Psalms themselves, just written/sung in McKee's own words. For example, "85 (revive)" sings, "Revive us again, will You stay angry / revive us again, we want to be happy in You / let me hear what the Lord will say / for He will speak peace to His saints / take our folly, give us fear / return Your glory to us here."
Musically, the EP is a little less consistent than the theme. Of course, you could effectively call any moment in these songs "pop music," but McKee borrows from several different subgenres. None of them feel particularly out of place, though, as I.AM moves from electronic alt/pop to a vaguely pop punk-inspired sound and back again. The rockier portions tend to make for the highlights, as that sound generally suits his voice more. For this reason, "12 (rise)" is my favorite track; it has a Bleach-like, almost grungy alternative rock riff, with a driving pop rock chorus/bridge that reminds me some tracks like "The Medicine" by John Mark McMillan and "Awestruck Revival" by Gable Price and Friends. In all honesty, I would've loved more songs like this, but I'd be wrong if I didn't say that the whole EP certainly contains a well-crafted and thought-out set of styles.
I.AM is a surprising newcomer into the music scene. It's hard to know what to expect from new artists these days, but 150.1 is an offering of songs that show McKee's love for the Lord and dedication to His Word through high-quality musicianship. This is an artist to keep an eye on.
- Review date: 7/17/20, written by
Scott Fryberger
of Jesusfreakhideout.com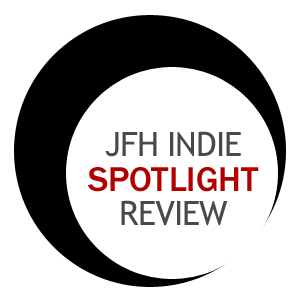 Record Label:
None

Album length:
5 tracks: 21 minutes, 18 seconds

Street Date:
June 19, 2020

Buy It:
AmazonMP3
98 (newsong) (2:32)
12 (rise) (4:51)
88 (save) (5:00)
85 (revive) (4:21)
(sleep) (4:34)