Christopher Walk (aka, hip hop artist Citizen Aim) was one of the original artists on the Humble Beast roster when it was formed. He was an inspiration to his Humble Beast brothers, as he lived his life coping with cystic fibrosis, yet never gave up on his faith in Jesus. On August 21, 2010, Walk lost the battle with the disease he had since the age of two, after an especially difficult nine months. A year after his passing, the men behind Humble Beast put together a collection of some of Walk's raps, and released them for free download through the label's website.
This unofficial Citizen Aim album is called A Music Manifesto, and it features eleven tracks, one of which being an instrumental ("War Paint"), and another still being a remixed version by Odd Thomas ("I Am Legend"). Two of the tracks were featured previously on the Humble Beast compilation, Humble Beginnings Vol. 1 last year: "The Dream That You Gave To Me," which features raps from Braille, and a banger called "Humble Hungry," which features more of Odd Thomas' production work (a beautiful beat) and vocals from Odd Thomas and Theory Hazit; they're both solid tracks. As Citizen Aim was not only a rapper, but produced beats of his own as well, the track "A Mirror Broken" featured no raps from him, but just a beat he made for Foreknown and a rapper named Sleep.
Aside from all the guest vocalists, Citizen Aim really shines in his verses. For those unaware, cystic fibrosis causes, among other things, difficulty breathing and frequent lung infections. Listening to Aim rap, you wouldn't be able to tell. He's not a fast rapper, but he is able to maintain a steady flow. Of course, any good producer can make any rapper sound good on a recording, but watching Aim rap in live video footage confirms that, when he was feeling healthy, he could keep up very well and put on a good show. His rapping isn't as smooth as bigger names in the hip hop game, but it doesn't take long to appreciate his style. It's also very inspiring to hear him rap about his faith, knowing his disease was going to cut his life short (listen to the beautiful and emotional "65 Roses"). His message was of the goodness of God despite his pain, making him a perfect fit for Humble Beast in both style and message.
Humble Beast released A Music Manifesto on the one-year anniversary of Aim's death. I had wondered if there would be any sort of release that contained more of his music, as he hadn't actually released anything on Humble Beast before he passed, and I was pleasantly surprised to see this collection made available. It was a great idea, not only to commemorate his life, but to also give the fans a little glimpse into who he was. Head over to the Humble Beast site and grab yourself a copy of this if you haven't heard his music, but you like hip hop.
- Review date: 9/6/11, written by
Scott Fryberger
of Jesusfreakhideout.com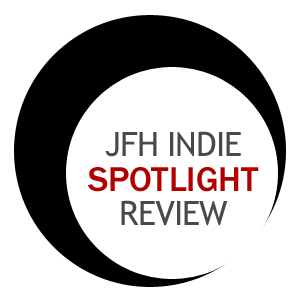 Record Label:
Humble Beast

Album length:
11 tracks: 35 minutes, 34 seconds

Street Date:
August 21, 2011

Download It:
HumbleBeast.com
Live at the Coliseum (3:01)
I Am Legend (remixed by Odd Thomas) (2:25)
The Dream That You Gave To Me (feat. Braille) (3:09)
War Paint (instrumental) (2:02)
Lost In Translation (4:04)
Fly Chariot Fly (feat. Beautiful Eulogy) (4:46)
Humble Hungry (feat. Odd Thomas and Theory Hazit) (3:36)
Keeping Secrets From Myself (3:11)
A Mirror Broken (feat. Foreknown and Sleep) (2:27)
Still Life (3:08)
65 Roses (3:50)