There are quantifiable arguments to explain how all music, talent, art, etc. is subjective. On the contrary, there are equal amounts of strong opinions that can justifiably explain the how and why a song or an artist is logically good.
Chris Rupp
is an excellent example of this. Seeing he is the founder of Home Free, winners of season 4 of NBC's
The Sing Off
, might actually be evidence that there is a public and objective way to calculate someone's talent. Now a solo indie artist, Chris Rupp is giving listeners some high-quality vocal music with
A New Day: A Cappella, Vol. II
.
The album is a collection of traditional hymns, contemporary hits and even some throwback goodies. Most of the album is performed by Rupp, produced painstakingly with no discernable errors. Hymns, like "Just As I Am," "Beautiful Savior" and "In The Garden," are absolutely breathtaking. Worship leaders should take note of these renditions as they would seriously bless some of the older saints in local congregations who feel like they may have been forgotten. However, be prepared to work those vocal chords as these tracks are packed with dynamic layers.
Rupp's interpretations of Zach Williams' "Old Church Choir" and Steven Curtis Chapman's "I Will Be Here" are undeniably fantastic. Each track is handled with respect and a clear understanding of the arrangements. While they are obviously not the original, they carry the same rich quality their predecessors have.
If you're looking for something a little different from the rest of the album, the title track and "Are You Ready for A Miracle?" are used magnificently to keep the album from becoming monotonous. They both feature a more unique sound that would be great for choral specials on a Sunday morning.
What makes Rupp's sound so endearing is that he is not mimicking anyone. To compare him to Pentatonix or even the legendary folks in First Call wouldn't do him justice, nor would it be accurate. It's not an apples to apples comparison; it would be more like comparing lemons and limes--they are in the same family but very different. Let's be clear, this is not an album for everyone, but if you have a deep love and appreciation for vocal talent and an affinity for a cappella music, this album will be a lovely addition to your library. Chris Rupp's style and meticulous detail of each moving part within a song is incredible and this glimpse into his art is worth investing in.
- Review date: 7/24/18, written by
Ryan Barbee
of Jesusfreakhideout.com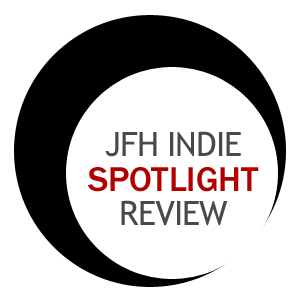 Record Label:
None

Album length:
11 tracks: 42 minutes, 35 seconds

Street Date:
June 15, 2018

Buy It:
iTunes

Buy It:
AmazonMP3

Listen:
Spotify
Lift High the Cross (3:44)
Christ the Lord Is Risen Today (3:54)
Angels Among Us (feat. Tim Foust) (4:09)
Old Church Choir (2:54)
I Will Be Here (4:18)
Just as I Am (3:45)
A New Day (3:58)
Beautiful Savior (4:02)
In the Garden (3:39)
Are You Ready for a Miracle (feat. Mykal Kilgore, Emoni Wilkins, Elliott Robinson & Adam Rupp) (3:43)
Poor Wayfarin' Stranger (feat. Simon Khorolskiy) (4:29)