Some of the most curious results in a world where everyone can make music and have it be heard come from dichotomous sonic palettes. What does newcomer
Deuel
's (last name, first name being Glenn) debut,
A Theory of Rest & Relativity
, sound like? There are the clean yet elegant melodies of folkpop, elegiac emo performances, all mixed with acoustic and synth-based timbres. Opener "Lavender" displays this best with its absolute ear worm of a chorus supported by a simple backdrop of acoustic, stomps and claps, and offset horns, at least until the bridge takes its unexpectedly melodramatic turn in chord progression. Think of a more acoustic Copeland: enchanting yet thoughtful.
The more indie-based elements of the production hold the EP back from its fully realized potential. The mixes can sound washy, with the drums in particular often not hitting in the way that they should. Regardless, the orchestration is strong enough to overcome that and provide many evocative minutes, thanks largely to well-timed string layering. Lyrically, the project is unified in its poetic exploration of how an individual can tear themselves apart before understanding the plain antidote to their anxiety. A Theory of Rest & Relativity is one of those ventures where it becomes clear how things will go by track two, yet it demands further listening due to its occasional surprise and inviting instrumentation.
- Review date: 1/15/20, written by
Mason Haynie
of Jesusfreakhideout.com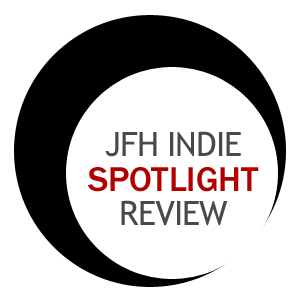 Record Label:
None

Album length:
5 tracks: 23 minutes, 52 seconds

Street Date:
December 13, 2019

Buy It:
iTunes

Buy It:
AmazonMP3
Lavender (5:00)
Oxymora (5:19)
Proceed (4:26)
White Stone (4:41)
Poise (4:26)