You probably know Seth Hecox as the longstanding guitarist/keyboardist for the metal band Becoming the Archetype. What you may not know is that he is also a fan of the softer side of things musically. In the past he's dabbled in the Britpop influenced band Anchors, and now he's turned to the folk side of things. Now, after a successful Kickstarter campaign, Seth has teamed up with friend Brandon Michael Williams and created All Folked Up.
Although the title paints this as a folk album, there's really a lot more going on here. The opening track, "Without a Spark," certainly features a lot of folk-flavored acoustic guitar, and there are dashes of country in the form of slide guitars and piano throughout the album, but there are other influences as well. Vocally, the style is much more what you would expect from an indie alt-rock band than the fragile wavering typical of folk music. Lyrically, there's definitely some folksy storytelling, but there's also some worship influence. A good example of such a stylistic combination is the track "Speechless is My Love." This eight-minute ramble sounds almost like a country-influenced Radiohead track. The slide guitar is unmistakable, but the vocals and pacing could have been pulled straight from The Bends. The slight praise influence appears at the end of the track with a worshipful "Father of Lights... I long to be possessed by you." They even cap off the album with a re-imagining of the classic hymns "It Is Well" and "Come Thou Fount." Although pulling from a variety of influences, the end result actually meshes very well.
The primary strength of this album is melody. As befitting the genre, the instrumentation is pretty minimal, and serves mostly as unassuming accompaniment. The vocals are serviceable but not exceptional. However, the melodies are excellent throughout and show a lot of attention to careful songwriting. Some examples of strong, pleasant melodies are "Last Time I Asked for More" and "It's Okay to Be Human." The latter track also has some perfectly honest and whimsical lyrics to accompany the tune, such as "It's okay to cry, even in public." and "It's okay to laugh, even really hard."
The album as a whole tends to push forward at a pretty low energy level, which isn't unexpected for a folk project. The aforementioned melodies are more relaxing than bombastic, and the vocals are gentle and unassuming for the most part. In a way, there's some similarity to the shoegaze style of Starflyer 59. They have a lot to say, they just don't do it loudly. That's not to say there aren't some more upbeat tracks. "Without a Spark" and "It's Okay to be Human" both have a little more energy and are two of the album's highlights. Although the momentum does tend to drag a little in some of the longer tracks, and the vocals can be somewhat shaky at times, All Folked Up is a truly good album. As the product of just two guys who wanted to make a folk album, they've done very well. And if you thought a metalhead couldn't mellow down, this will show you otherwise.
- Review date: 12/5/12, written by
Timothy Estabrooks
of Jesusfreakhideout.com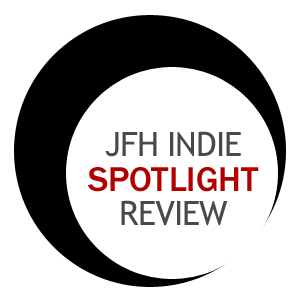 Record Label:
None

Album length:
10 tracks: 48 minutes, 52 seconds

Street Date:
December 4, 2012

Buy It:
Amazon.com
Without a Spark (5:07)
Wake Up (4:12)
Last Time I Asked for More (3:48)
What Your Father Said (3:07)
Speechless Is My Love (8:34)
The Mess I'm In (3:00)
Remember to Forget You (7:39)
It's Ok to Be Human (5:12)
Shadows (3:35)
It Is Well (4:38)