For music reviewers like those of us who write for JFH, the end of the calendar year isn't just a time to fill our ears with variations of Christmas carols -- it's also a time to revisit albums that, for whatever reason, we didn't give their proper due at its initial release. I try to stay fairly current on new music during the year, but something always sneaks through, and this year one late addition to my list really made an impact:
Joshua Leventhal
's movingly beautiful
All Ye Lepers
.
Leventhal, a worship director at Main Street Church in the Vancouver BC region, previously released a 2017 worship EP called Lion|Lamb, but has really found his sound with his first full-length, on display immediately with the opener "Lepers," a very mellow and stripped track that makes the vocals and lyrics the priority as the vocal harmonies soar without the music ever needing to explode. Though most of the rest of the album's 11 tracks are not quite as minimal as the opener, very rarely does the music lose restraint; it builds, and occasionally even punches with impact, but always pulls back to make sure the vocals remain the most prominent instrument, usually eschewing traditional drums and a full-band feel for tasteful electric guitars and light percussion. The lyrics are relentlessly worshipful, as Leventhal puts it: "responding to the goodness of Christ across the spectrum of human experience," perhaps never more so than the gorgeous "The Mending," a stripped-down reflection on how God is "weaving it all together / For your glory and our good" featuring only vocals, acoustic guitar, and the authentic crackle of recorded room noise. The one song that feels a bit out of place is "Wounded Heart," which discards the mellow vibe for a compressed indie rock feel that could be right at home in older House of Heroes, but sticks out like an irritated thumb here.
You can hear Leventhal's background as a worship leader in the lyrical tone and verse-chorus build of songs like "Through," but it would be reductive to call this "worship music" in an era where there's a whole lot of that. Instead, this beautiful album works very well as reflective music to meditate on God's goodness and faithfulness to raise up a broken heart, with just enough variation on that reflection to avoid ever being boring. Coming in the midst of a great year for singer-songwriter music, Joshua Leventhal's All Ye Lepers is an exceptional entry, and even if your 2022 list is already complete, it's never too late to go back and discover this beautiful gem.
- Review date: 1/10/23, written by
Evan Dickens
of Jesusfreakhideout.com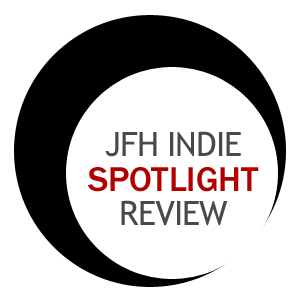 Record Label:
None

Album length:
11 tracks: 46 minutes

Street Date:
October 7, 2022

Buy It:
Apple Music

Buy It:
AmazonMP3
L E P E R S (feat. Atmos One) (4:10)
T H E G a L L O W S (4:03)
P R O D I G a L H E a R T (4:49)
T H E M E a N T I M E (4:07)
T H E M E N D I N G (feat. Megan Davidson) (3:58)
W O U N D E D H E a R T (2:46)
U P H O L D E R (4:27)
T H R O U G H (5:44)
L a Z a R U S H E a R T (2:55)
H E I R (6:06)
S U B S T a N C E (3:22)