After spending some time crafting his own music without the help of a record label, folk/pop artist Andrew Greer released an independent album called Open Book. The songs were styled like hymns, the album was produced by Jars of Clay's Matt Odmark, and Greer proved to be a competent singer and songwriter. With the forming of his own record label, Ma'm Recordings, he's releasing his latest venture, Angel Band: The Hymn Sessions.
Greer incorporates just about all the components of an indie/folk album that you can think of, while structuring the songs like the structure of traditional hymns. This type of song structuring works well for Greer, and it seems to come very naturally for him, so it makes sense for his next album to follow suit. Some of the songs are his own, while some are merely his own take on some familiar songs. In the case of "The Lord's Prayer," it's exactly what it sounds like it would be - lyrically, anyways. Musically, there's some ambient noise in the background, with a banjo in the foreground that is played along with Greer's vocal patterns. Some songs feature an acoustic guitar backbone, like the upbeat "Down By The Riverside," and yet others boast a southern gospel flavor, like "I've Been Searching;" the latter of which is composed of mid-tempo drums, soulful piano, a bluesy electric guitar and vocals from The McCrary Sisters. Being a big fan of bluegrass-style banjo playing, one of my favorite tracks is "The Unclouded Day." I can't get enough of that banjo.
Greer's previous album, Open Book, featured not only Matt Odmark, but also Ginny Owens and Cindy Morgan. Angel Band features guest vocalists and/or guest musicians on nearly every song. Ginny Owens makes another appearance, singing with Greer in "I Am Thine O Lord/Near The Cross," as does Cindy Morgan, who sings in "Turn Your Eyes Upon Jesus." Another familiar name is singer/songwriter Sandra McCracken, who performs in "The Unclouded Day."
Open Book took me a few listens before I really began to enjoy or appreciate it, and the same went for Angel Band for me. After digging into it, Angel Band has a lot of artistic merit behind it. Greer doesn't tread new ground in any of the styles he experiments with, but he's crafted some well-written songs within those styles. Fans of indie, folk, bluegrass and traditional hymns will want to look into Andrew Greer's Angel Band: The Hymn Sessions.
- Review date: 1/18/12, written by
Scott Fryberger
of Jesusfreakhideout.com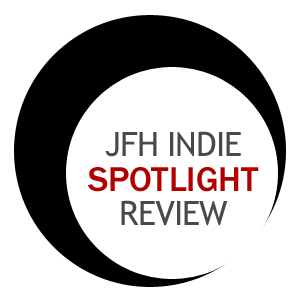 Record Label:
Ma'M Recordings (indie)

Album length:
12 tracks: 40 minutes, 55 seconds

Street Date:
January 31, 2012

Buy It:
AmazonMP3
O Come Angel Band (feat. Sonya Isaacs) (4:57)
Never Grow Old (feat. Regina McCrary & Marc Scibilia) (3:26)
Down By the Riverside (feat. Julie Lee) (3:30)
Softly and Tenderly (feat. Sonya Isaacs) (2:55)
Jesus Paid It All (feat. The McCrary Sisters) (2:21)
The Lord's Prayer (feat. Ron Block) (2:23)
In the Garden (2:39)
I Am Thine O Lord / Near the Cross (feat. Ginny Owens) (4:54)
I've Been Searching (feat. The McCrary Sisters) (3:27)
The Unclouded Day (feat. Sandra McCracken) (2:50)
Turn Your Eyes Upon Jesus (feat. Cindy Morgan) (2:08)
All Creatures of Our God and King (feat. Jane Greer) (5:25)