David Curtis
was the founder and lead vocalist of former pop/punk act Run Kid Run. The band's final album,
Patterns
, released in 2011, and Curtis has had intermittent success as a solo artist since then. He's released just one full-length album in 2016, a solid, under-the-radar worship/pop album called
One Voice
. Now he returns with a six-song EP, titled
Arrows
, that contains elements of his pop/punk roots, as well as a great deal of more somber, worshipful moments.
The EP begins with "Arrows" and "Turn The Lights On," two tracks that would fit perfectly on a Run Kid Run album, containing catchy melodies, stop/start punk rhythms, and Curtis' impressive tenor vocals. In "Arrows," Curtis details how his life has changed and matured since his marriage and birth of a son, "Girl your hand I'll hold always/boy you have my heart all my days." "Turn The Lights On" introduces a quasi-theme for the EP, using harshly-toned vocals and a key change to accentuate our brokenness and subsequent lift when we surrender to God's plan, "Trust is all that I can bring/give me peace to sing/give me what I need."
"War Is Over" is actually a completely redone version of the same song originally on Patterns, and this version is exceptional in its emotional gravity and relentless encouragement, showcasing Curtis' growth as a songwriter. Side by side, both versions tackle different manifestations of the "battle" Christians face, with this version hitting more subdued and emotional overtones while not relying on percussion to achieve it. "El Elyon" continues with this heavy atmosphere using melodic electric guitars, strings, and light piano as the backdrop to a rallying call for "God most high" to establish justice against the "religious vipers, whitewashed graves, brood of vultures."
"Dawn" is a simple, acoustically-driven love song to his wife, noting some of the struggles and yearnings marriage brings, "in sickness and in health/we've had our ups we've had our downs/no other place I'd rather be." Closer "Control" brings the short album all together by merging both the wrestling moments of faith with the foundation of "to die is to gain/for Christ I will live/trusting in You is what I can give."
Where Curtis impresses and excels in his songwriting, is his ability to go the extra mile. Where many pop bands would simply end a song, and worship bands would drag the song on for minutes on end with no real direction, Curtis adds an epilogue or intimate worship portion that gives the tracks optimal meaning and sincerity. The result of this keeps the listener engaged, and allows for each song to hit its full potential in a very fulfilling way. Bottom line is Arrows features quality songs crafted with care and precision from start to finish. I recommend you give it a listen, and I hope a full-length from David Curtis comes our way soon.
- Review date: 10/19/22, written by
Joel Zaloum
of Jesusfreakhideout.com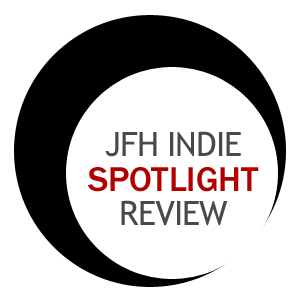 Record Label:
None

Album length:
6 tracks: 26 minutes, 49 seconds

Street Date:
October 7, 2022

Buy It:
iTunes

Buy It:
Bandcamp
Arrows (4:00)
Turn the Lights On (4:03)
War Is Over (4:37)
El Elyon (4:36)
Dawn (3:10)
Control (5:35)