If you are like me, then you were introduced to Arrows and Sound via the massive indie samplers released by JFH (please excuse the shameless plug), and you were quite impressed with their inclusions on each, especially their song "Keep Beating," which was (for this reviewer) one of the biggest highlights of the whole second sampler. For those people, actually being able to hear more from this indie electro-rock band is a very welcome and exciting opportunity. And indeed, that time has come as Arrows and Sound has released their self-titled full-length debut, Arrows and Sound.
But even though this band in particular is new to the music scene, the man behind it is not. Philip Zach is best known as a former member of the band Remedy Drive (until recently, consisting of him and his three brothers), but was forced to leave the band due to damage on his vocal cords that required surgery and three months of total silence. It was during this period of silence that Zach was inspired to create a brand of music that utilized sound in unique and emotional ways that listeners could connect with and enjoy, and the idea for Arrows and Sound was conceived. Several studio sessions in his spare time eventually gave birth to the band as we know it, and thanks to a successful Kickstarter campaign, we listeners have been blessed with this great album.
To describe the sound of this record, one would have to mention names like Future of Forestry, Owl City, and maybe Remedy/Church Music-era David Crowder*Band (and, of course, a hint of Remedy Drive too). Sometimes, it even sounds Plumb-esqe. It is experimental indie pop/rock with very heavy electronic influences; fuzzy guitars, electronic beats, and an effective use of orchestral elements, are mixed together in a way that is almost reminiscent of the ultra-talented hip hop producer Cortland Urbano from Beautiful Eulogy. In addition, Zach's vocals are very soothing and enhance the effect of the music perfectly, making many of these tracks almost fall into the category of easy listening. I really can't think of any single existing band that I can compare the sound to (Travel-era FoF comes the closest), and each time I listen to the album, the experience is just as refreshing as the last time.
The first two tracks are the two JFH sampler inclusions, "What If" and "Keep Beating." I've already mentioned my affirmation of "Keep Beating," and it is well-deserved; the eerie, slow-building, atmospheric track is the best one on the record, and is quickly rising on my list of favorites. Lyrically, it addresses how God refuses to abandon us even despite our depraved state ("I made a promise that I couldn't keep/ I made a promise that I never would forget/ Then I let you down over and over/... How can a heart keep beating / All of its dreams faded away / …But this heart just keeps on beating/ Still I'm here to bleed another day"). After that, the next biggest highlight is "Come Away, Away," an alternately percussive and soaring track where Zach takes on God's perspective and tells the listener "Come Away, Away/ Away from all your fallen stars/...Away from all your hundred scars/…And look at where we can go/…I will carry you." My biggest complaint about this track, however, is that it feels like it's building up to a big climax, and then just suddenly ends. The end is so sudden that it almost feels as if Zach forgot to include the last third of the song. Nevertheless, "Come Away, Away" remains a definite highlight. In addition, "What If," and "Legacy" are also highlights, as is the mostly instrumental "Dead Either Way." All the tracks are solid and there is absolutely no filler; every song is a unique creation and totally distinct from all the others. Any complaints about this album are pretty minor; aside from the sudden end of "Come Away, Away," some other things that bothered me are the middle of "Whisper In A Stormcloud" (which needlessly runs on for too long) and the theme of "Don't Let Go" (which is an often-used and clichéd one in Christian Music circles). Also, structurally, I noticed the first couple times I listened to Arrows that some of the middle tracks felt like finales, and in that regard, it felt like the album should have been split into a couple of EP's. However, after a few more listens, I got used to it and that feeling disappeared.
In short, Arrows and Sound is definitely an artistic achievement and a very enjoyable one at that, and I readily look forward to what Zach does next. For those who are fans of hard copies, they are available on Arrow's Bandcamp page. Otherwise, the album is also available there in digital form, and in another month from iTunes and AmazonMP3. But whatever form you chose to get it, just get it. You won't be disappointed.
- Review date: 1/28/13, written by
Mark Rice
of Jesusfreakhideout.com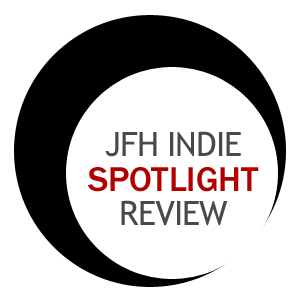 Record Label:
None

Album length:
10 tracks: 37 minutes, 0 seconds

Street Date:
January 29, 2013

Buy It:
Bandcamp

Buy It:
iTunes
What If (3:38)
Keep Beating (3:17)
WWII (3:36)
Legacy (5:29)
Dead Either Way (3:05)
Come Away Away (3:17)
Whisper In A Stormcloud (4:07)
Don't Let Go (3:10)
Rifle (3:31)
Lie Awake (3:56)