Though I live in their backyard, and even have passing acquaintances with some of their members, I stumbled upon AmeDeus completely by accident (Thanks, Facebook, for that completely uncharacterstic relevance). The Eastern Pennsylvania five-piece have been floating around the scene for several years now, doing what it is that indie bands do: working day jobs, having lives, hitting the clubs and churches, basically keeping nose to grindstone for little reward.
Now, I've been around long enough to know that when somebody hands you a cassette or vinyl or disc from an indie hardcore band, the expectations of what you'll hear linger somewhere between 'I'm going to hear lots of chug-chug breakdowns' and 'this was recorded in-part in someone's mom's basement and in-part in an echoey bathroom.' While there is the correct amount of artful chuggery, the three-track EP, Assemble Dismantle Repair is far above the standard garage band fare.
"Assemble" literally blew my mind. Of all the dreck I hear coming out of the hardcore scene -independent and mainstream- this track is the most single-worthy tune I've heard all year. AmeDeus have crafted literate, technical, and provoking music. I won't say they've necessarily done anything new, but what they have done is executed with excellence everything that is good about the genre. There is a great balance between the singing parts and the screams, and the singing is really the mainstay, with tight harmonies and a display of real vocal talent. The screams are absolutely necessary to the feel of the music, but again are done with skill and not just unintelligible Cookie Monster roars.
While I was hungry for more, the three tracks form a musical triptych that begins with a crescendo to crisis, is intervened by a brutal crash-landing with "Dismantle," and ends with an expert denouement and release. The only tricky part is the transition between the first two tracks. Because it is digital, I recommend setting your audio player to pad the break with a few seconds of silence, as I found the movement from one song to the next slightly jarring.
But enough nitpickery. Here is a group of performers unashamedly displaying their faith. The passion is evident in every syllable. The words themselves are constructed with care, whereas some bands I listen to because they're hard, but don't really care about the often meaningless lyrics; AmeDeus uses words to build and to reinforce, and at no point do awkward phrasing or throwaway lines detract from the emotional intent of the songs, as so often can happen.
The only other recommendation I have is that AmeDeus sit down and write six or seven more songs of the same quality as Assemble Dismantle Repair, call Tooth & Nail and play them into the phone incessantly until someone signs them. Or gives them a restraining order.
- Review date: 11/28/12, written by
Sean Lex
of Jesusfreakhideout.com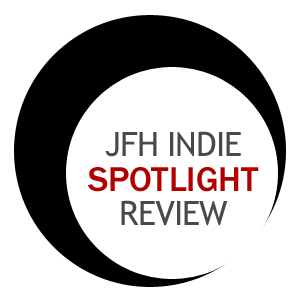 Record Label:
None

Album length:
3 tracks: 15 minutes, 47 seconds

Street Date:
December 1, 2012

Buy It:
Amazon.com
Assemble (3:21)
Dismantle (5:45)
Repair (6:41)