Formed in 2018 and based out of Columbia, South Carolina, indie rock (with emo punk influences) band Levvy dips their toe into the music pool with their debut EP titled, Better Than I Was Before You. 2019 was spent putting their song ideas through songwriting edits, collaborative writing, and playing live shows to hone their sound. Levvy then took the plunge releasing their four tunes to the world on November 8th, 2019. Levvy's songs are built around confessional lyrics, ranging in topic from doubt, to the agony of love lost, the pain of life, and faith amidst it all. Principle songwriter Jay Hendricks pens relatable lyrics, and the musical sonics are dripping with nostalgic vibes.
In fact, I had trouble placing their influences, never quite being able to fully put my finger on it. It's like a bit of Ruth's Second Hand Dreaming, a fifth of early MAE, a dash Run Kid Run, a pinch Jimmy Eat World, and a flash of Yellowcard. Even then, the comparisons pale and that's not fully descriptive of their sound. This is undoubtedly a good thing. As I listened, I found their songs were a great balance of familiar and fresh--a feat not easy to pull off. Regardless, the music features ear-catchingly intricate guitar work and lyrics that mine the depths of the push-pull of competing desires excellently.
First track "Waste Time" begins the EP on a musically upbeat note as the band laments a love seemingly lost. "Insulate" features some fantastic guitar lines that alternately float and propel the song forward and contain lyrical nuggets like, "When will I see, out of this pain, out of this window?/When will I be, more than trophies on my shelf?/I need to change, my name is no crescendo/And keep my eyes off the reflection of myself." With "Until," a mid-tempo start gives way to a more driving velocity, producing a hopeful, though melancholy track. Lastly, The earnest "Take Back" seems to be directed at God and shines as a big highlight of the album containing the thesis statement, "God, you know I love you but it's easier to push you aside...Well I'm worse than I thought/But I'm better than I was before you."
All in all, Levvy has done some fine work on their introduction, Better Than I Was Before You. If there is one major complaint, it's just that there isn't more to be had with only four songs. This being more of a taste and less a full meal, I'm curious what a fully fleshed album could hold. Overall, consider this reviewer intrigued enough to be on the lookout for more from Levvy--hopefully in the near future.
- Review date: 7/26/20, written by
Josh Balogh
of Jesusfreakhideout.com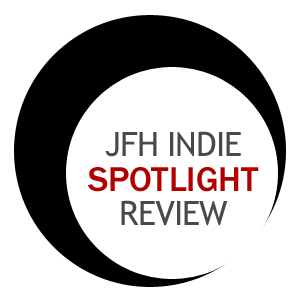 Record Label:
None

Album length:
4 tracks: 19 minutes, 23 seconds

Street Date:
November 8, 2019

Buy It:
AmazonMP3
Take Back (5:23)
Waste Time (4:37)
Insulate (4:45)
Until (4:38)