This coming summer is the anticipated release window for a new book by a singer/songwriter named Daniel Couper. The book is set to give context to the two albums Couper released last year under his stage name,
daniel couper
(same name, just in lowercase form). The first of those two albums from 2017 is called
Bienvenu
. Named after a character from
Les Miserables
, the album is a trek through the ideas of tribulation and grace in the midst of it.
daniel couper's music fits into a music spectrum that is very familiar these days; mixing a folksy singer/songwriter sound with hints of bluegrass and americana, it's nothing we haven't heard before, but it's composed well and sounds great, so it's more than welcome. Along with the instrumentation, couper's voice sounds like it was built for this style of music, and he utilizes it well here. Shades of Jon Foreman's solo material spill into the more contemplative, somber tracks, like "Sail" and the instrumental "The Journey Is Long (And the End Isn't Near)." If you sit down and listen to this track with a nice pair of headphones and no distractions, you can just hear the miles couper's soul has walked to get to where he is. The former song is sung by Valerie Couper and features much more of a pop country cadence, akin to older Taylor Swift. It stands in stark contract to the upbeat, bluegrass tune "Sometimes," with its fiddle and upright bass. Bienvenu runs the gamut of the southern and singer/songwriter sounds, changing things up with almost each new song, but it never seems to cause any clashing.
There's something about being worn out and beaten up that gives way to the true artistry of a lyricist, allowing for some truly beautiful songs to be written. But heartache can also just lead to an outpouring of words that may not make for a well-written song, but rather, they serve to help the singer vent or even minister to others going through the same thing. The things that couper has to say on Bienvenu are heartfelt, open, and honest, but isn't necessarily strongly-written. I do like some of the lyrics, like the imagery of "Wise Old River," where couper sings, "Wise old river, is it far from here, where our tears drown in the ocean that washes all our fears away, where the tide crashes with a love severe, singing strong and slow, oh will we make it home?" Other moments, however, really give a sense that couper is still a relatively new songwriter; for instance, the song "Stand" uses less-than-clever wordplay and almost forced rhymes: "The journey is long and the end isn't near, we're only beginning, who can tell us what triumphs and tears, we'll find on our way as we wander the caverns inside, but we'll stand together today, 'cause this dark may yet lead us to light." Another example of this is in the otherwise sweet song "Dance," where couper sings, "Well, every separation is a promise to return, there's beauty in the emptiness where the fires of love can burn." It's romantic and well-intentioned, but just not written well.
Bienvenu is by no means a perfect record, but what the album lacks in its lyrical prowess it makes up in its sound, musicianship, and, quite frankly, heart. daniel couper is a talented singer and musician, and he (along with his friends and family) has put together a fine album that is really pleasant to listen to from start to finish. A little time spent refining the lyricism would go a long way to creating an even greater product in the future. But even if daniel couper forgoes the opportunity to improve in that area, future releases would still be worth the listen.
- Review date: 4/3/18, written by
Scott Fryberger
of Jesusfreakhideout.com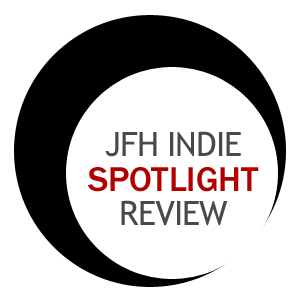 Record Label:
The Kept Collective

Album length:
13 tracks: 58 minutes, 47 seconds

Street Date:
February 17, 2017

Buy It:
iTunes

Buy It:
AmazonMP3

Buy It:
Bandcamp
Be Yourself and Love (3:18)
Simple Thing (4:08)
Stand (5:48)
The End (feat. Scenic Route) (4:53)
Dance (feat. Bets Couper) (5:43)
Sometimes (feat. Nathaniel Couper) (3:17)
Grey (4:45)
Sail (feat. Valerie Couper) (4:07)
The Journey Is Long (And the End Isn't Near) [feat. Colin Jeffress] (3:29)
Fall (4:16)
Vice (4:01)
Wise Old River (4:06)
Questions (6:56)