Ten years ago, Detroit-based rapper
Elohin
released his first album,
"Converted" the Biography
. He's taken his time between releases, focusing on creating the best content he can without rushing anything. In 2019, Elohin's fourth official release,
Boom Bap Soul
, comes in the form of a mixtape with two different versions: a 12-track, commercial version and a 16-track, free download version.
Whenever I'm introduced to a rapper anymore, I'm always a bit hesitant about what I'm getting into. It's likely to be trap music or mumble rap, and I'm not interested. But Boom Bap Soul was a very pleasant surprise. "Boom bap" and "soul" are both very applicable terms, with excellent production and an overall style and sound that really reminds me of Sho Baraka's album, The Narrative. As far as beats and music, two of the standout tracks are "Good Times (It's Alright 2)" and "I Am Hip Hop." I love the matching vocal and guitar melody in the hook of the former, and the latter has a really nice drum beat front and center, with some quiet, soulful guitar to round it out. I'm also quite fond of the blues and jazz influence; the piano and saxophone adds a wonderful touch to "No Way," which is labeled as a freestyle, and some of the vocal samples peppered throughout create extra layers of diversity.
Elohin tackles a wide array of subjects on this release, and does so with care and thought. The mixtape does feature some autobiographical lyrics, like in "No Way," and "I Am Hip Hop" finds the rapper describing his artistry while taking the listener through the pantheon of some of the greatest songs and artists in hip hop history, from OutKast and Biggie Smalls to Jackie Hill Perry and The Roots. I was a little caught off guard by "Not Your Average," which is built on a hook that says "Not your average rapper, I ain't typical," as, up until that point, Elohin hadn't really painted himself as an "I'm so great" kind of rapper. But listening to the song's lyrics, it becomes clear that he's referring to his lyrical content, which isn't wasted on the same things as the world. It's honestly pretty refreshing.
Regardless of the theme of each song, one thing is still clear: the Gospel is found at the center of almost every track, presented in various ways and from different perspectives. "Road Blocks" lightly touches on racial stereotyping and other common struggles of black men in America, but does so from a humble, encouraging, and God-fearing angle. "On My Knees" throws a right hook at the gang lifestyle and "Snakes" takes jabs at the fake people in your life, using some of the same terminology as Jesus when calling out hypocrisy.
Boom Bap Soul is solid from front to back. The music is authentic, classic hip hop that's pretty rare to hear these days, and Elohin's flow is right at home with it. Fans of Sho Baraka, da T.R.U.T.H., or fellow independent rapper K.Sparks will find a lot to like about Elohin's latest offering.
- Review date: 2/16/19, written by
Scott Fryberger
of Jesusfreakhideout.com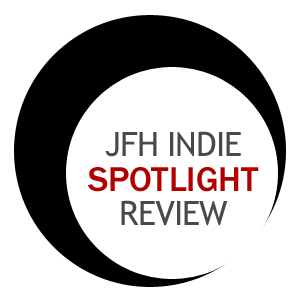 Record Label:
None

Album length:
12 tracks: 33 minutes, 42 seconds

Album length (free):
16 tracks: 43 minutes, 21 seconds

Street Date:
January 18, 2019

Free Download:
Datpiff

Buy It:
iTunes

Buy It:
AmazonMP3
Back to the Boom Bap (1:48)
On My Knees (2:49)
Randi Myles on the Air (0:10)
No Way (freestyle) (3:37)
It's OK (3:12)
Snakes (2:38)
Road Blocks (2:51)
Mad At Me (2:29)
Uncle ROC Voicemail (0:51)
New Era (freestyle) (2:45)
Rap 2 You (3:19)
Mighty Blow (0:40)
Good Times (It's Alright 2) [feat. Jenee Monica] (3:05)
I Am Hip Hop (2:19)
Not Your Average (3:06)
Boom Bap Cypher (feat. Jess Aleakatino, Speez, Izayah Fisher, Corey Breeze, Sean Preston) (7:42)