The
Upper Room
community had its humble beginnings in Dallas in early April of 2010, when a dozen people began to come together on Sunday evenings to pray for their city. Over the next seven years, this group of like-minded believers would swell their ranks, establish satellite worship centers in Denver and Santa Barbara and spin off the Upper Room Music record label and band of the same name.
At first listen, Center of Your Love, the group's third album, sounds more or less like the better part of that which plays on most inspirational radio stations. Upon closer inspection, though, a few key differences begin to come into focus. Firstly, its songs have an atmospheric, almost ethereal, quality about them that stands somewhat in contrast to the more straightforward pop-oriented fare that winds up on the Christian Hit Radio charts.
Additionally, the average track running length is somewhere around five minutes, with the longest clocking in over three minutes longer than that. Although this might seem insignificant to most listeners, the longer duration gives the songs a chance to unfold more gradually and organically than those confined to the standard three-and-a-half-minute pop format and, just as importantly, allows those who hear them a better opportunity to engage with, and stay engaged with, the reverent tone they establish.
Despite its compositions' longer duration and somewhat freer construction, the record itself never winds up being either meandering or ungrounded. On the contrary, entries like "You Satisfy" and the title cut possess solid and memorable melody lines as engaging as, or in some cases even more engaging than, that which most often inhabits the Top 40 -- making them surprising anomalies of the most pleasant kind: ambient music with a hook.
Its arguably slightly-different-than-average nature aside, Center of Your Love, like the other two releases in the Upper Room discography, still fits snugly under the broad umbrella of worship music. But the fact that it flies just far afield enough of that which most listeners typically associate with praise-oriented material means that it should not only please existing fans of that genre but perhaps even win over one or two naysayers in the process as well.
- Review date: 12/8/17, written by
Bert Gangl
of Jesusfreakhideout.com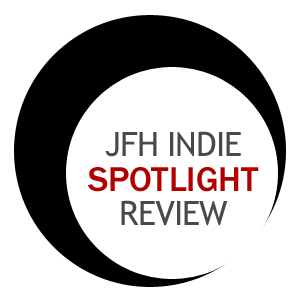 Record Label:
Reaction Worship

Album length:
4 tracks: 27 minutes, 43 seconds

Street Date:
October 13, 2017

Buy It:
iTunes

Buy It:
AmazonMP3
Center of Your Love (feat. Hanna Sheets) (5:14)
You Satisfy (feat. Elyssa Smith) (4:56)
Jesus, Come Be the Center (feat. Meredith Mauldin) (8:08)
Wild and Crazy (feat. Joel Figueroa) (3:50)
Not One Thing (feat. Meredith Mauldin) (5:35)