Last year, the musical duo Jeremy & Kimberly Sorensen released a Christmas album just in time for the season. A year later, they're still spreading the word about it, and for good reason. Simply-titled Christmas, it's a pretty good selection if you're in the mood for some good Christmas music with good instrumentation and enough tradition to keep everyone smiling.
The Sorensens have crafted a mix of Christmas classics and some of their own, self-penned tunes. Tracks like "Angels We Have Heard On High" and "Hark! The Herald Angels Sing" get some upbeat, jazzy tunings, while "Away In A Manger" ends up as one of the slowest tracks of the bunch. "Away In A Manger" features beautiful piano and Kimberly's sweet vocals that give it a very traditional sound that will please the ears of the Christmas music aficionado. I don't know what it is about the piano that makes Christmas music sound more like Christmas, but the duo use the piano to their advantage to make the songs sound good and very traditional when necessary. Kimberly also does justice to one of my favorites, "O Holy Night." It starts with just Kimberly and a piano, but soon they're joined by some bass and percussion. It's one of the highlights of Christmas.
The new songs on this album are also pretty well-done, with only minor complaints. While "Gloria" features slightly unappealing vocals from Jeremy, it's easy to get past it. Also, Jeremy sounds a little like Aaron Sprinkle, which helps a little. "Pretty Good Night" is a slower ballad that focuses on the paradox of Christianity, which is, essentially, that the first shall be last and the last shall be first: "It's a pretty good night to be the least of these...it's a pretty good night for sinners like you and me." The other new tracks are instrumental pieces. The album starts with "Christmas Eve," which does an excellent job of bringing to mind images of a beautiful, crisp Christmas Eve. The beginning of the track also reminds me of the movie Home Alone. The same melody plays in "Christmas Morning." It's odd how the same melody, when played a little differently, and given some different instrument layers, can bring a totally different feel with it. But the tune of "Christmas Morning" makes me think of waking up in the morning and running downstairs to see what's under the tree. The other two instrumentals, "Gift of Grace" and "Bethlehem Sky," are slower orchestral pieces, composed with gorgeous piano and an appropriate string section. "Bethlehem Sky" is my favorite of the instrumentals (mainly because it reminds me of some of the soundtrack of The Legend of Zelda: Twilight Princess, but also because it just feels good to the soul).
Jeremy & Kimberly Sorensen's Christmas has been out for about a year now, and I hadn't heard of it until this year. So if you haven't either, don't feel left out. But now that you have heard of it, I would recommend checking it out. Christmas is almost here, and in the opinion of some, you can never break out the Christmas music too early. The Sorensens' release is a pretty good place to get started.
- Review date: 10/13/11, written by
Scott Fryberger
of Jesusfreakhideout.com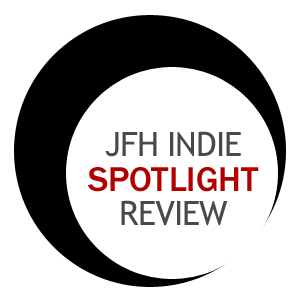 Record Label:
None

Album length:
11 tracks: 36 minutes, 36 seconds

Street Date:
November 1, 2010

Download It:
AmazonMP3
Christmas Eve (1:44)
Angels We Have Heard on High (3:30)
Gloria (3:52)
Gift of Grace (3:11)
O Little Town of Bethlehem/Emmanuel (4:09)
Hark the Herald Angels Sing (3:10)
Pretty Good Night (4:35)
Away in a Manger (2:36)
Bethlehem Sky (3:07)
O Holy Night (4:54)
Christmas Morning (1:48)