Jason Piquette
is a Floridian singer/songwriter with a knack for writing both catchy and somber Americana and folk tunes. You get plenty of each in his debut release
Dance Again
, an album that proves he has the chops to stand among the bigger names in the genre.
In some ways, Dance Again reminds me of the Homewrecker EP by Aaron Newberry. It shares some thematic elements, but Piquette also has a similar tone of voice, and the instrumentation and arrangements feel familiar (but not copied). His minimalist approach to songwriting means that you'll hear not much more than an acoustic guitar paired up with his vocals, which, in my opinion, puts more of an emphasis on the lyrics. However, that's not to say that the music isn't worth paying attention to. "Between the Lines" features some of the best musicianship of the whole album, and the strumming and fingering in "Treasure" is just lovely. In fact, it's hard to listen to any track without taking note of something delightful.
Piquette tackles several different themes and is a completely open book while doing so. He starts the album by confronting the temporal things in the world and how they can wreak havoc on our souls. "Between the Lines" says very plainly, "We're hiding behind our pixelated screens / it's taking its toll, it's poison in our veins / I just can't take it, this feeling of unrest / we're trading beauty for dusty rags at best." After the first two songs, he balances feelings of love and heartbreak; tracks five and six are from completely opposite points of view and are two of my favorites. The chorus of "Treasure" highlights a young love ("It's impossible not to chase after you / 'cause girl you're a treasure / and I wanna keep diggin' for you"), and then the chorus of "Heart's For Sale" mourns the loss of it ("My heart's for sale, I don't want it anymore / it takes me places I don't wanna be / so come around here, leave your change at the door and pay what you like / just take it far away from me"). Anyone who has been deeply in a love that ended in heartbreak will be able to relate to Piquette's lyricism.
Dance Again was a surprise hit for me. I'm a bit skeptical sometimes of acoustic folk genres because there's so much of it these days, but Jason Piquette is a great example of doing it well. I can easily recommend these songs to fans of artists like Aaron Newberry, Sandra McCracken, or Andrew Peterson. I'll be following this guy to make sure I don't miss what he does next.
- Review date: 1/18/20, written by
Scott Fryberger
of Jesusfreakhideout.com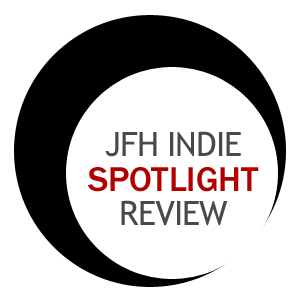 Record Label:
None

Album length:
8 tracks: 28 minutes, 7 seconds

Street Date:
November 29, 2019

Buy It:
iTunes

Buy It:
AmazonMP3
Between the Lines (3:24)
Moth & Rust (3:44)
Till I Fall (feat. Caroline Schrope) (2:44)
Fog (3:04)
Treasure (3:20)
Hearts for Sale (3:44)
Dance Again (4:55)
Traces (Voicenote) (3:12)