Dave Stovall
has long been a staple in the pop/alt rock music scene; from his time with the excellent rock outfit Wavorly to his recent work with Audio Adrenaline, his work has shone quite brightly over the past decade. Last year, he quietly launched a crowd-funded indie project with the goal of releasing a solo EP. Having raised over $1,500 to cover production costs, he now delivers a quality four-track EP.
The four-song EP opens with "Nothing Left but You," a fun, upbeat worship song with smoothly flowing lyrics: "so I looked down and I followed along with the breeze / 'til I realized that the road had nothing for me / I opened up my eyes / so I cried out the Jesus on my knees / I know who You are, will You help me out, please? / 'cause I've got nothing left but You." The second track, "Because of You" is an enjoyable (and simple) offering, delivering a fresh-yet-nostalgic vibe.
The third track, "Keep Singing," sees Stovall pull back a few degrees, offering what starts out as a more somber and reflective piece with equally poignant lyrics: "Even when the marriage fails and heaven quickly turns to hell / and every bit of joy we have is ripped away / even when the cut is deep and no one sees beneath the sleeves / and we don't have the strength to face another day / we'll keep singing hallelujah." The song gradually grows in power, eventually finding its way into anthem status. The final track, "God of Change," is a worshipful and stripped-down piece. It bears a number of country gospel elements and serves as a beautiful closing track that brings the EP to a lovely resolution.
In an era where electronic-infused worship projects run at a dime-a-dozen, Dave Stovall rises far above the rest. His debut EP is an easy and fun listen; here's hoping this isn't the last of his solo projects.
- Review date: 2/3/19, written by
David Craft
of Jesusfreakhideout.com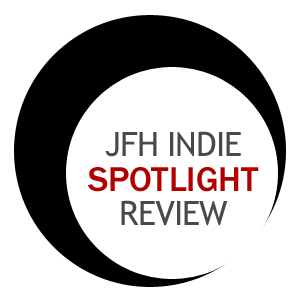 Record Label:
Byrd and the Bear Records

Album length:
4 tracks: 18 minutes, 24 seconds

Street Date:
October 24, 2018

Buy It:
iTunes

Buy It:
AmazonMP3
Nothing Left but You (4:09)
Because of You (4:26)
Keep Singing (4:38)
God of Change (5:11)