Rejoice Third Day fans!
Mac Powell
, the legendary baritone lead singer of that classic band, shows no sign of stopping anytime soon. With several country music albums under his belt now, Powell and his new backup band, The Family Reunion, have quietly released one of the best Christmas albums this year. And thankfully, you don't have to be a modern country fan to appreciate
December
. There are elements of blues, rock and roll and folk music present, and all fit the holiday mood just right. And tying all those loose genre strands together is the familiar, soulful and mighty bellow of Mac Powell.
Kicking off with the folksy title track, Mac and his crack band harmonize up a storm (sounding a bit like something from the O Brother, Where Art Thou soundtrack) and have created a song that will sound great every time that Christmas month rolls around. Taking a down-home look at the journey of Mary and Joseph, "December" sets the tone for a great batch of songs that follow. Highlights include the great folk-rock mashup of "Away In A Manger" and "Joy To The World" (featuring guest vocals from Brandon Heath), the fine cover of Merle Haggards devastating country music standard "If We Make It Through December" and the most rocking versions of "Silent Night" and "Merry Christmas Baby" you'll hear in many a season.
With December, Mac Powell & The Family Reunion have accomplished something truly unique in that they've managed to successfully write a few very good seasonal holiday songs (the New Years song is a particular delight), put them alongside a few classics and make the whole affair cohesive and fun at the same time. Holiday albums need not be hackneyed, rushed affairs or blatant cash-grabs. Sometimes one comes along that feels lived-in and authentic to the season. December is just such an album.
- Review date: 12/20/18, written by
Alex Caldwell
of Jesusfreakhideout.com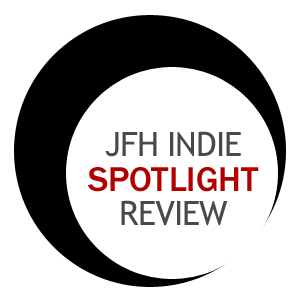 Record Label:
None

Album length:
11 tracks: 36 minutes, 47 seconds

Street Date:
November 27, 2018

Buy It:
iTunes
Buy It:
AmazonMP3
December (3:25)
Away In A Manger / Joy To The World (feat. Brandon Heath) (2:25)
Happiest New Year (4:16)
Rudolph the Red Nosed Reindeer (2:32)
Everything You Want For Christmas (3:25)
Blue Christmas (2:19)
If We Make It Through December (2:51)
Silent Night (3:27)
Christmas in Dixie (3:39)
Merry Christmas Baby (2:38)
One More Silent Night (5:54)
JFH Album Sample Player