Dubstep has infiltrated our culture this year, and you can't really go anywhere without being exposed to it. Where action movie trailers used to feature heavy rock tracks, they now feature dubstep amidst the explosions and gunfire. It's even permeated the music of pop stars, rappers, and rock bands, including (but not limited to) Taylor Swift, Alex Clare, Flame, and even Muse. You either love it or you hate it, with very few people in between.
I'm one that falls in between; when it's done right, I like it. In recent months, Andrew Huang has done it right (I know, because I like it). He had tried his hand at dubstep with a few singles here and there, and following his 80s pop album, Love & Desolation, is Huang's first full-length dubstep album, Droop.
Before you go thinking that Droop is full of your typical dubstep tracks - you know, starting out tame with some electronic sounds and synths, then busting out loudly with wobbly, dirty, arhythmic bass and an explosively heavier beat - there's more to it than that. Now, there are those types of tracks on Droop, such as "Sanction," "Tritone," "Suffolk Punch," and "September," but those who are familiar with Huang's work know that he seldomly sticks to the formula for longer than he needs to. For one, there's a "hip hop" track in the mix; "The Catacombs" features Huang rapping to a fairly steady dubstep beat. And as he's rapping on the track, he doesn't take the track for granted, providing skill and thought in his verse: "Shattered your hope, couldn't climb charts with some ladder and rope, no luck finding the jams that sizzle, I find them so stuck in the grease lining the pans a little, those ruts be damned, kids need to grow up, go nuts for club crawls and all else is so what, when I show up my flow pulls like a tow truck, leave them bedazzled and hit them like they don't know what." He does a little flexing, but also takes a little shot at the empty club scene.
Huang uses a variety of different sounds and noises to make the music here. One of my favorite Droop tracks is comprised of the sounds of fireworks. There's some bass and other synth work, but the majority of "Fireworx" is made from the whizzes, cracks and explosions of fireworks, as well as sounds of Huang and his friends screaming and wooing as they have a good time (there's a neat video for it on Huang's YouTube page). "Globe Amaranth" and "September" both have quieter parts that simultaneously sound like elevator muzak and music from the game Lumines (which I don't mind at all. I mean, have you played that game?). "Globe Amaranth" is also one of a small handful of tracks that shy away from the loud, wobbly, dominating bass sections (along with "Labyrinth of Ghosts" and "Grey"). These tracks remain pretty quiet the whole way through and serve as a sort of interlude bridging the surrounding tracks. Huang also found ways to incorporate trance music synth, polyphonic ringtone-like sounds, and tribal/jungle noises to forge his interesting take on the genre.
As one who doesn't generally partake of the sounds of dubstep, it wasn't too hard to find myself in the groove of Droop. It could just be from the fondness of Andrew Huang's music in general, or it could be that he made good dubstep - or both. Regardless, Droop is a great listen for those who can't get enough of it and for the electronic music connoisseur. Huang's Bandcamp has the whole twelve-track album available for full stream or purchase.
- Review date: 11/26/12, written by
Scott Fryberger
of Jesusfreakhideout.com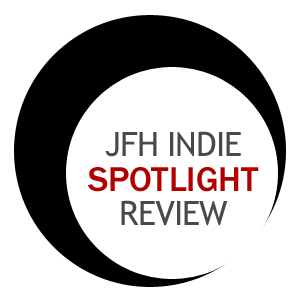 Record Label:
None

Album length:
12 tracks: 39 minutes, 35 seconds

Street Date:
November 22, 2012

Buy It:
Amazon.com

Buy It:
Bandcamp
Kaleidoscope (3:54)
Sanction (3:52)
Fireworx (1:57)
Tritone (3:59)
Globe Amaranth (3:12)
Suffolk Punch (4:14)
The Catacombs (2:15)
Labyrinth of Ghosts (2:12)
September (3:18)
Ruck (3:45)
Noon KO (4:04)
Grey (2:57)