Hailing from the land of John Reuben, Relient K, and House of Heroes, is a young man with a passion for the Lord and for making music. This man's name is
Weston Skaggs
, and he's making his debut into the music scene with a brand new collection of recordings called
Dust & Clay
. This EP contains five songs and, though rather short, they give us an excellent glimpse into who Skaggs is as an artist, and leaves the listener wanting to keep an eye on future releases.
Dust & Clay is a very consistent album, stylistically speaking. Skaggs knows where his strengths lie, and his mixture of indie, folk, and contemporary worship is solid. He was blessed to be able to have some wonderful musicians join him in the studio; these musicians have worked alongside some accomplished artists such as All Sons & Daughters, Sara Bareilles, Audio Adrenaline, Gungor, SONICFLOOd, and more. And, as such, Skaggs' songs fit really well into those artists' categories. "Lion & Lamb" gets things started on an All Sons & Daughters type of note, with an acoustic indie pop sound that points out what the album title hints at ("What are we but dust and clay?"). It's followed by the more upbeat, radio-ready "Deliverer," which really amps up the contemporary pop sound and even brings in a slight country vibe.
"Jericho" continues this sound, but trades in a little of the country for some bluegrass. It's the not the biggest transition to ever happen on an album, but it is a noticeable one. "Jericho" tells a first-person story about a poor, blind man in the days when Jesus walked the Earth. It's a very touching tale; the man was met by Jesus on the road to Jericho, and of course Jesus had compassion on him and healed him. At a later point, this man comes across a woman on that same road who was hurting, and he recalled what Jesus did for him, and passed it on to this woman. The following track, "Fire In My Bones," introduces an indie/Americana sound, and seems like a sort of Hillsong/John Mark McMillan hybrid. It's an outspoken worship track, declaring his fervor and boldness for his Savior. Dust & Clay then bows out with a solid ending track called "Wasteland." The dual vocals in some of the verses sound marvelous, and the return to a mild bluegrass sound was a perfect way to end the EP. Not to mention, this song would serve well as a radio single.
Weston Skaggs is off to a very good start. His Dust & Clay EP is one that should be able to cross barriers with little to no problem, appealing to the contemporary crowd as well as some indie music fans. If a record deal is something he's seeking, then he shouldn't have any trouble achieving that goal. Having some top-notch musicians is certainly a plus here, but I think the EP would've been just as good with anybody filling those roles. I'd really love to see what else Skaggs is capable of, and hopefully he releases more in the near future.
- Review date: 12/6/14, written by
Scott Fryberger
of Jesusfreakhideout.com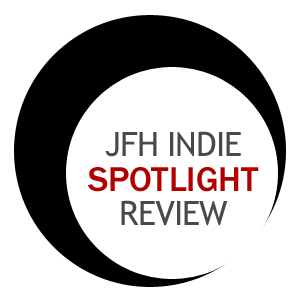 Record Label:
None

Album length:
5 tracks: 23 minutes, 47 seconds

Street Date:
September 13, 2014

Buy It:
iTunes

Download It:
AmazonMP3
Lion & Lamb (5:15)
Deliverer (4:47)
Jericho (3:45)
Fire in My Bones (4:29)
Wasteland (5:31)