Hiding in the underground since 2009, Detroit-based emcee Elohin made his way into my ears in 2019 with his mixtape Boom Bap Soul. Since then, he's consistently released high quality hip hop that proclaims the Gospel while telling his story and addressing cultural issues. His latest album, El3vate continues that trend.
With a lot of modern rappers so readily making the dive into full-on trap music, including some of the biggest names in Christian hip hop, it's really a nice change of pace to hear that Elohin has chosen not to fully follow suit and is still doing what he's always done best. There are bits of trap present, such as in the second half of "Ghetto Blues," and in the vocal styles of some guest emcees, but El3vate is still heavily east coast flavored, with a lot of jazz and R&B influence in the production and flows that take their time and allow the listener room to breathe. Even the album's proper opening song, "Ready," is sort of laidback as opposed to being a fiery, raucous opener. It essentially outlines the tempo for the whole album, as Elohin never really aims to create any party anthems or standout radio singles. Instead, we just get hearty tracks like "Fade," which features a soulful R&B-style hook from singer Othello Yeanue Kwaidah, and the humble "God Is God," which utilizes interesting vocal effects and a classic hip hop beat. Big rap jams can be a good time, but it's always a pleasure to hear someone make high quality, low-key hip hop with a bigger purpose and a heavier emphasis on artistry.
Much like the music itself, Elohin also strives to put forth lyrics that give the listener something to chew on. And he isn't afraid to speak on divisive topics and drop some much-needed truth. One of my favorites examples of this comes in the song "Ghetto Blues," when he says, "Dropping gems for the people that struggle to keep it legal / that struggle to keep it peaceful, 'cause it can be real deceitful / here's something I don't trust: the mouth of a politician that's standing under the steeple / I don't wanna be associated with the liberals / I don't wanna be associated with conservatives / cherry-pick the Scriptures and they water down the Gospel / strip away the purity and fill it with preservatives / feel the turbulence followed by the nervousness." Sadly, the Church in America has become far too politicized, and Elohin makes it clear that he doesn't represent either side of that spectrum. It's refreshing. In other tracks, he touches on our need to sometimes cut people and things out of our lives if they're stunting our growth ("Fade"), the worthlessness of money and objects compared to the value of our lives ("Dying For"), and finding rest and security in the Lord ("Safe Space" - "A lot of influence, some folks think it's fabulous / here's my hot take: peace of mind more glamorous / cool to get the bag, but the bag ain't the goal / if I gain the world, it's kamikaze to my soul…Holy Spirit is my safe space"). Elohin speaks on many topics, but he's always thoughtful and honest.
(As a quick aside, there are a couple of lines that may cause some eyebrows to raise. While this reviewer doesn't personally find them offensive, some may take offense to "They ain't got the b*lls like they castrated" from "Mood," or "I'm a ghost you if you h*lla fake" from "Dying For.")
Once again, Elohin delivers a really solid crop of hip hop music that rarely disappoints. There may be a little too much auto-tune usage for my personal tastes, but it's really confined to certain songs and doesn't detract much from the album. If you're new to Elohin's music, but you like relatable, conscious hip hop that glorifies Jesus first and foremost, El3vate is a great place to start.
- Review date: 8/29/23, written by
Scott Fryberger
of Jesusfreakhideout.com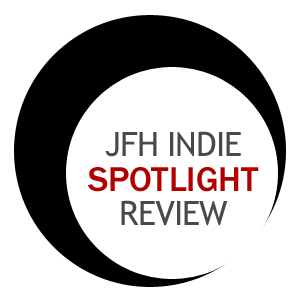 Record Label:
Lon C. Harris / Cf Entertainment

Album length:
12 tracks

Street Date:
September 12, 2023

Buy It:
iTunes

Buy It:
AmazonMP3
El3vate (Intro) (0:30)
Ready (2:44)
Mood (2:29)
Ghetto Blues (3:41)
Safe Space (2:48)
Fade (feat. Kevi Morse) (3:43)
Secrets (feat. Bella Raee) (3:52)
Dying For (feat. Sam Heavens) (3:30)
Bloodline (feat. Jess Aleakatino) (3:50)
God Is God (3:01)
I Feel It (2:41)
Up (3:28)